Mark C. Wallace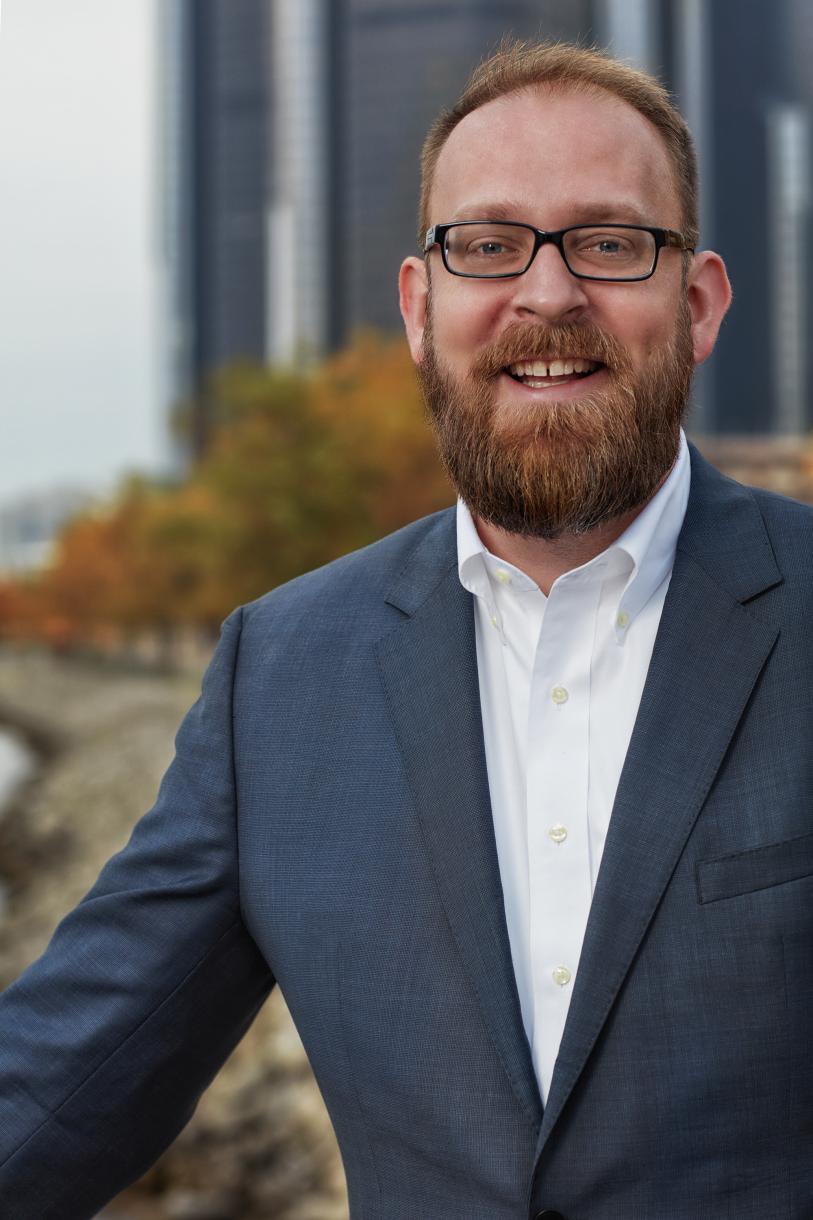 President & CEO
Detroit Riverfront Conservancy
Mark Wallace is the president & CEO of the Detroit Riverfront Conservancy.  Prior to joining the Conservancy in August 2014, Wallace was a director with Hines Interests LP from 2003 to 2014 and most recently served as project manager of the River Point development in Chicago, a 1,050,000-square-foot, 50-story, state-of-the-art tower located on the Chicago River. The project includes a 1.5-acre public park that opens the West Loop neighborhood to the main branch of the Chicago River.
From 2007-2011, Wallace was in charge of leasing the GM Renaissance Center in Detroit, which contains 2.3 million square feet of office space and 240,000 square feet of retail space. He was responsible for the leasing of Dykema (68,000 square feet), HP (52,000 square feet), Urban Science (85,000 square feet) and Deloitte (102,000 square feet). In 2010, he completed the lease of 435,000 square feet of office space to Blue Cross Blue Shield of Michigan – the largest lease in Detroit in a decade.
Wallace also maintained responsibilities for property management for the Coleman A. Young Municipal Center and the Detroit Public Safety Headquarters in downtown Detroit. Additional past Hines projects on which Wallace has worked include the Super Bowl XL Media Center and the Detroit RiverWalk Phase II (Rivard Plaza to Gabriel Richard Park). He also provided underwriting analysis on behalf of Wayne County, which culminated in the $14.5 million acquisition of the Guardian Building and First Street Parking Deck in 2009.
 In 2010, Wallace was named one of the "40 Under 40" award winners by Crain's Detroit Business and also received Crain's "Deal of the Year" award. He currently sits on the Presbyterian Villages of Michigan Foundation Board, the Corktown Economic Development Corporation, the Downtown Detroit Partnership Board of Directors and the Highline Steering Committee. He is a member of the Detroit Athletic Club, the Princeton Club of Michigan, the Highline Network and the University of Michigan Club of Greater Detroit.
In 2014, Wallace launched Wallace Detroit Guitars, which manufactures guitars using reclaimed wood from abandoned homes in Detroit.