mary culler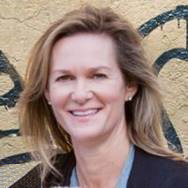 Board Member, Detroit Riverfront Conservancy
Chief of Staff, Office of the Executive Chairman, Ford Motor Company
Mary Culler is Chief of Staff, Office of the Executive Chairman at Ford Motor Company and Development Director for Ford's Cortown redevelopment. Mary reports to the Executive Chairman and has responsibility for advancing strategic priorities and shaping internal and external engagement for the Chairman in areas such as sustainability, smart mobility, autonomous driving and corporate citizenship. She is also overseeing the strategic direction of the Michigan Central Station Redevelopment and other Ford properties in Corktown.
Prior to this position, Mary was Director, Ford U.S. State and Local Government Relations. In this position, she managed Ford's engagement with policymakers nationwide on a wide range of automotive issues. Her team also negotiated investment and job creation incentives in Ford plant states.
Other positions at Ford included managing Ford's North Central Region's Government Relations Office in Chicago, Illinois, and leading Ford's Global Public Policy office in Dearborn, Michigan, where she managed the development of key company policies and positions.
Prior to working for Ford Motor Company, Mary worked for Mayor Daley in the City of Chicago where she managed the City's Industrial Development Program. In that capacity, she worked with businesses on economic development and job creation initiatives.
Mary also held several positions at the U.S. Environmental Protection Agency in Washington, D.C., including Deputy Director of the National Brownfields program where launched the national program to remove regulatory barriers regarding the cleanup of abandoned industrial properties. She also worked in the U.S. Senate on energy and natural resource issues for the Chair of the Energy and Natural Resource Committee.
Mary holds a bachelor's degree from Indiana University and a master's degree from Harvard University. She lives in Birmingham, Michigan, with her husband, Andy Norman, and their three children.