july 2023 UPDATE
It's been a busy summer at Ralph C. Wilson, Jr. Centennial Park. As of late July, structural steel and roof trusses on the William Davidson Sport House are complete and scaffolding is in place. Soon, crews will pour the roof deck and the parapet along the roofline. Significant site grading has taken place, including for the east and west comfort stations allowing for the foundation to be poured, followed by the walls being erected. A large section of seawall has been removed by the EPA contractor for the soft shore river's edge. Excavation of the Water Garden will begin soon.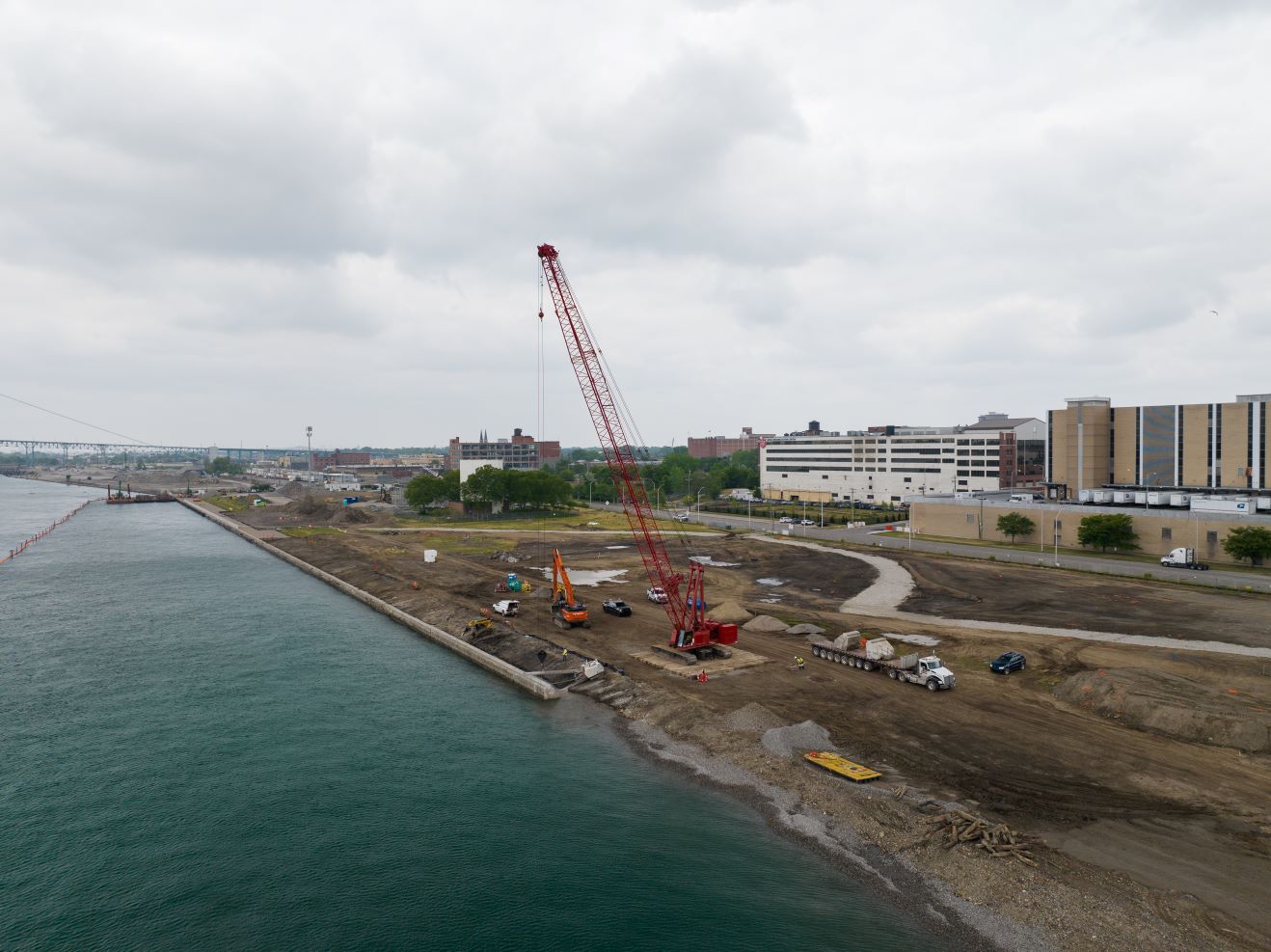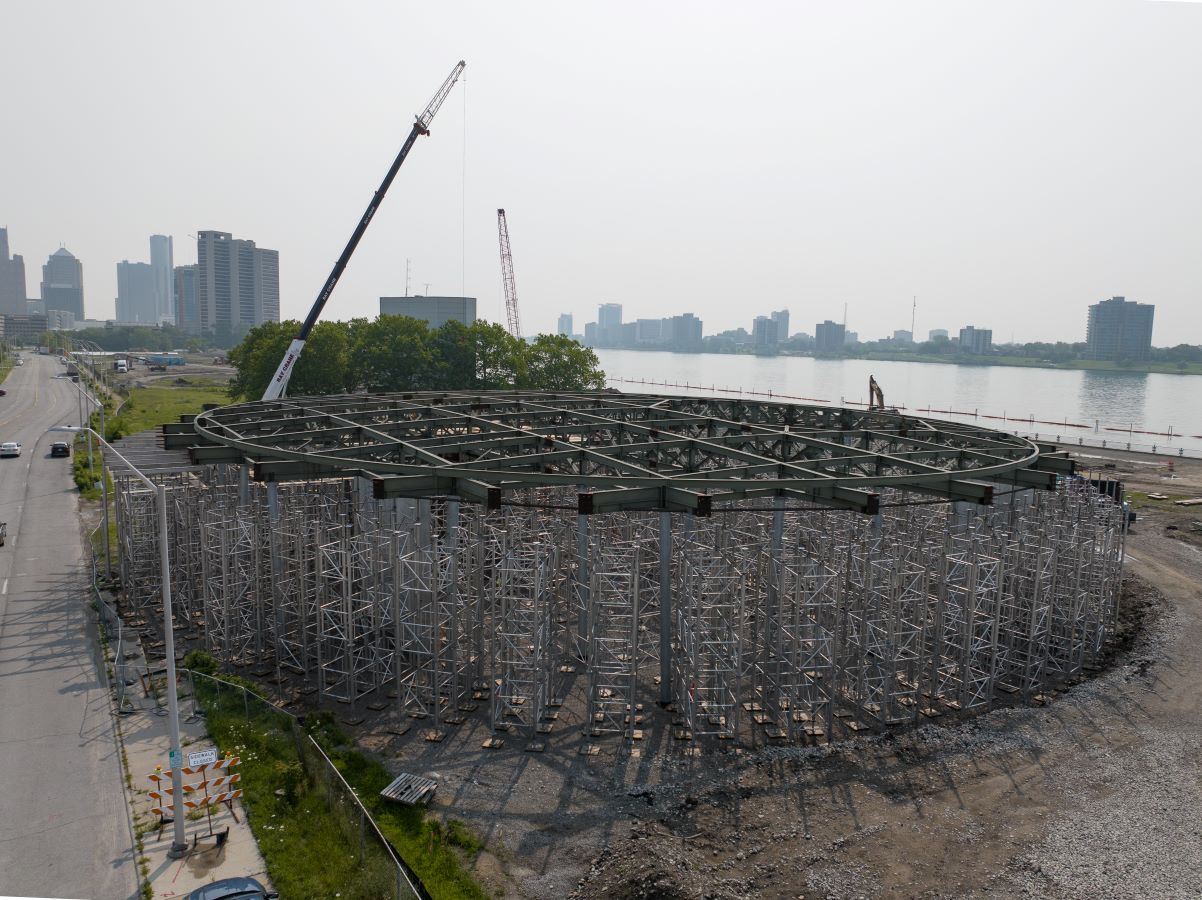 april 2023 update
The DRFC hosted a public informational webinar on April 18, 2023. The presentation is posted on our website under "Meeting 7".  The update provided the commuinty with information on all of the progress being made at Ralph C. Wilson, Jr. Centennial Park and the seawall.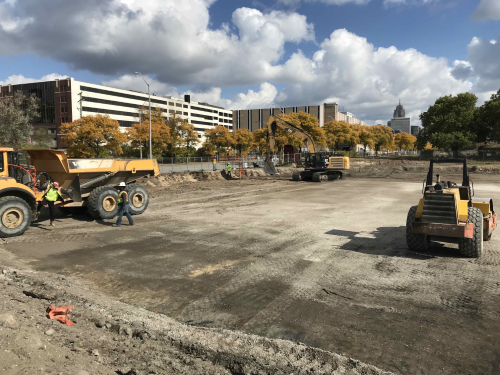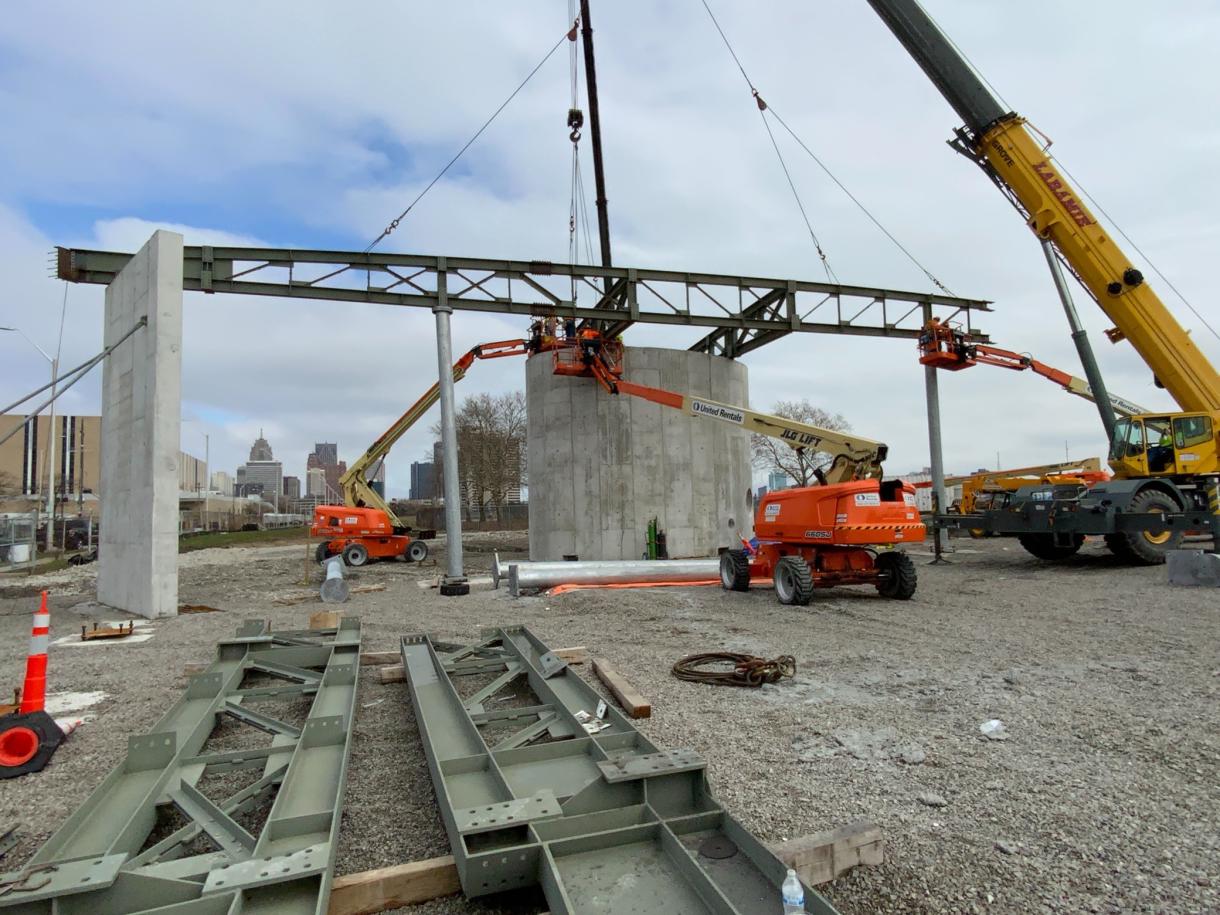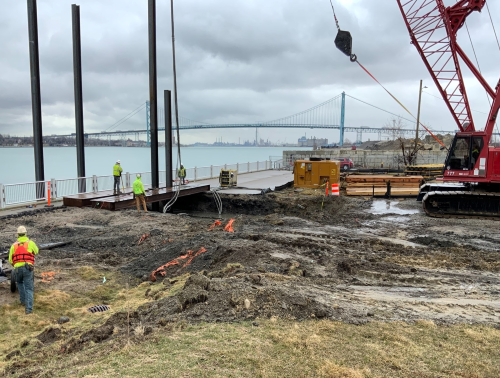 JANUARY 2023 UPDATE
January 2023 highlights include clearing the entire site, installing a colorful project sign along Jefferson, creating a sandblasted concrete wall sample for the Sport House, placing a pathway throughout the site, installing underground utilities and pouring concrete foundations and sheer walls for the Sport House.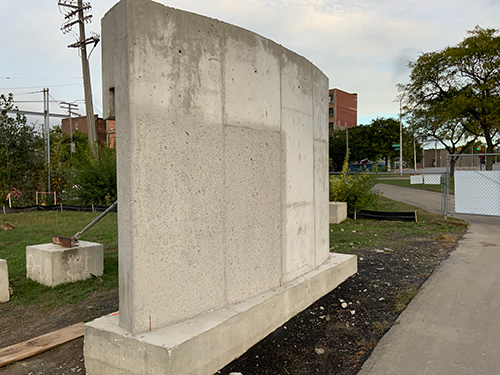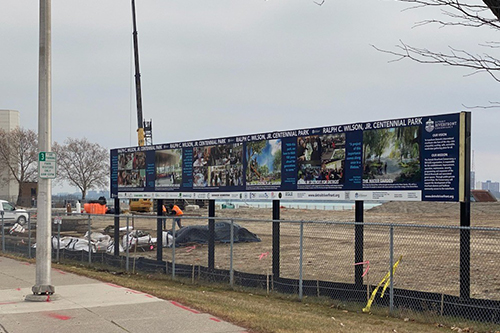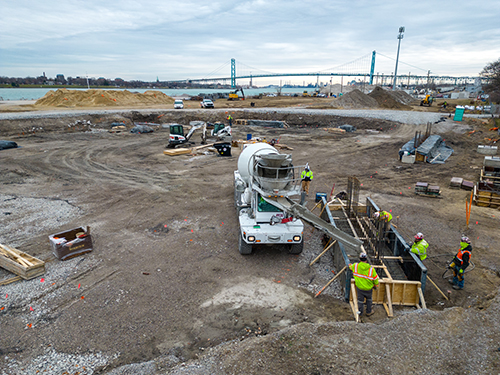 During the winter months, the main focus will be the installation of structural steel at the Sport House. As the weather breaks this spring, construction will continue to ramp up, which will lead to progress in each area of the park.
DECEMBER 2022 UPDATE
During the first few months of the project, crews worked to place construction trailers, secure the work site, remove trees and brush and lay out the perimeter of the William Davidson Sport House.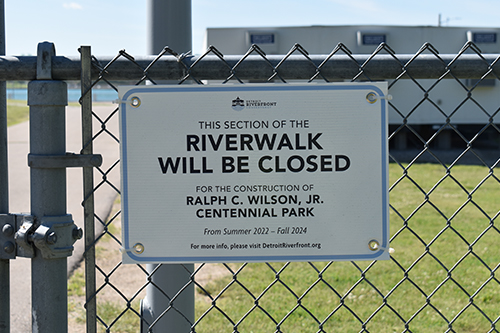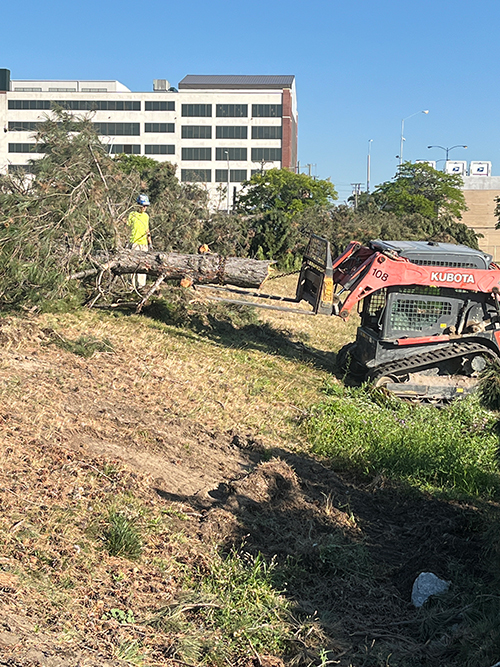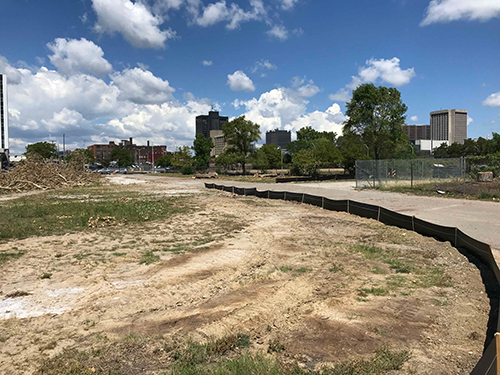 August 2022 Update
In May, the Conservancy and its partners celebrated the groundbreaking of Ralph C. Wilson, Jr. Centennial Park.