LARRY ALEXANDER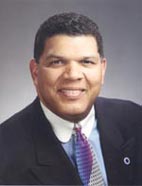 Board Member, Detroit Riverfront Conservancy
Former President & CEO, Detroit Metro Convention & Visitors Bureau
Larry Alexander, former President and CEO of the Detroit Metro Convention & Visitors Bureau (DMCVB) and a 30-year veteran of the hospitality and tourism industry, transformed the Bureau into the leading organization responsible for facilitating tourism economic development in Metro Detroit. His introduction of a 10-year tourism vision for the region in 2002 and the creation of a Tourism Economic Development Council to maintain accountability for that vision has led to several efforts now well underway to achieve regional beautification; service training of hospitality industry workers; and infrastructure improvements, including a critical review of regional facility space.
In addition to creating a long term tourism vision, Alexander ran the 50-person Bureau and its $12 million budget with the efficiency of a blue chip corporation. He led an innovative, multi-award winning convention sales, marketing and convention services effort that often exceeded CVB industry standards for its performance in its 108-year history.
Alexander navigated the efforts to land some of the world's most coveted sporting events, including Super Bowl XL in 2006 and the 2009 NCAA Men's Final Four. He also created and led the Detroit Metro Sports Commission, a subsidiary of the Bureau responsible for landing the 2003 and 2008 AAU Junior Olympic Games, the 2008 Women's International Bowling Congress, and contributing to the successful bid for the 2005 MLB All Star Game.
Before stepping into his current DMCVB role, Alexander was an executive in the for-profit arena. He was the Managing Director of the Westin Hotel - Detroit Renaissance Center (now under Marriott ownership), responsible for the marketing and operations of one of the nation's largest hotels. He also served as General Manager of The Westin Miyako in San Francisco; The Westin-O'Hare in Chicago and The Westin Hotel Cincinnati.
Alexander is a board member of The Parade Company, The Automobile National Heritage Area, the Detroit Riverfront Conservancy, the Michigan Kidney Foundation New Detroit and Autism Society of America - Oakland County Chapter. He is also a member of the International Association of Convention & Visitors Bureau. He resides with his wife and daughter in Troy, Michigan.
PENNY BAILER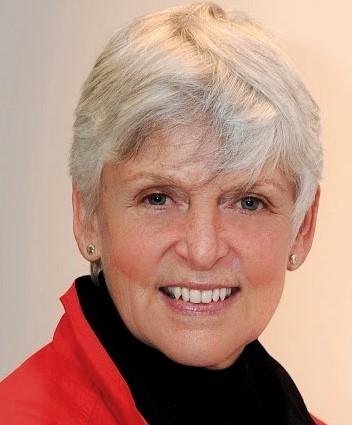 Board Member, Detroit Riverfront Conservancy
Penny Bailer retired in 2015 after 32 years of nonprofit leadership: 14yrs, Executive Director, City Year Detroit and 17yrs, CEO, Michigan Metro Girl Scout Council, receiving CRAIN's 2nd annual "Best Managed Nonprofit" award.
In 1976, Penny helped Co-Found the DPS Golightly Education Center where her children attended grades 1-8.  She served as Founding President of the Golightly Parent Organization.  Golightly was later named a National Blue Ribbon School. 
In 1990-94, Penny was elected/served on the Detroit Board of Education.  She earned her Executive MBA/Advanced Management degree/1989 at MSU/Troy and a BFA in Music/Piano Performance, UGA/1962.   
Penny serves on/leads several nonprofit boards, including New Detroit and the Detroit Riverfront Conservancy; Chair, Detroit Promise Zone Authority; Vice Chair, Detroit Housing Commission; Education/Co-Chair, Clark Park/Osborn Promise Neighborhood; Board/Chair, Detroit Collegiate Prep @ Northwestern HS.  She is on the boards of Detroit Rotary, City Connect Detroit and the WSU College of Education.  She served on the Governance Committee of the Coalition for the Future of Detroit Schoolchildren and is a Facilitator for Citizen Detroit.
For 29 years, Penny was married to the late Kermit Bailer (1921-1996) and in 2008 married John Van Camp of Detroit.  Since 1975, Penny has lived downtown in Lafayette Park. 
alicia C. bradford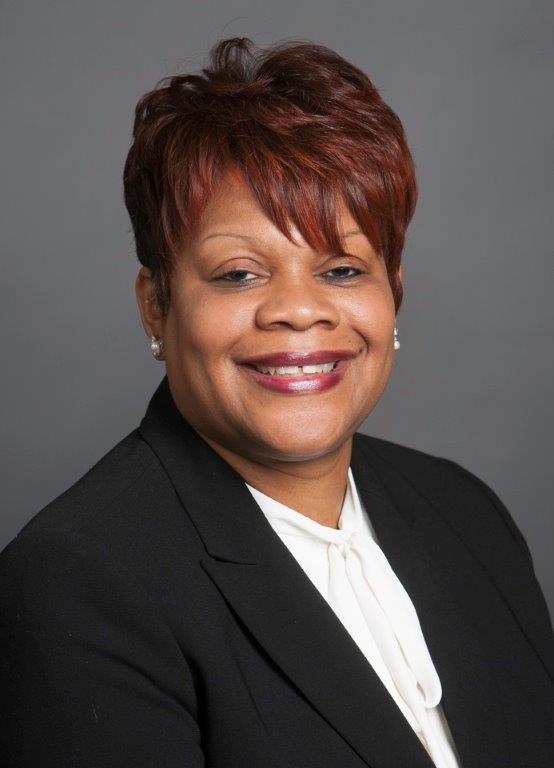 Board Member, Detroit Riverfront Conservancy
Director, Wayne County Parks 
Alicia Bradford was appointed Wayne County Parks Director in September 2016. Bradford oversees policy establishment and implementation, advocacy for parks and recreation, capital improvements, programming, budget development and the administration of the Parks Division.
She previously served as Director of the City of Detroit Parks and Recreation Department from September 2008 through May 2016 where she retired after 27 years serving the City.  Prior to being appointed as Director, she served as the Deputy Director in 2008 and has been in public service for over 27 years. In this capacity, Bradford directed 215 professional employees in the areas of customer service, programming, employee development and budgeting process.  She has also served as General Manager-Operations and Belle Isle Park Manager during her career with the City of Detroit. 
Her areas of expertise include budgeting and performance management, public/private partnerships, organizational/employee development, human resources, capital development and programming.
Alicia is a respected professional in her field and community.  She is actively involved on both the local and national recreation professional level.  Alicia is the Past President of the National Recreation and Parks Association Ethnic Minority Society.
Alicia Bradford earned a bachelor's degree in political science and public administration from Wayne State University and is a member of Pi Sigma Alpha Political Science National Honor Society. She also earned her MSA in Public Administration from Central Michigan University in May 2019. 
MARY FLEMING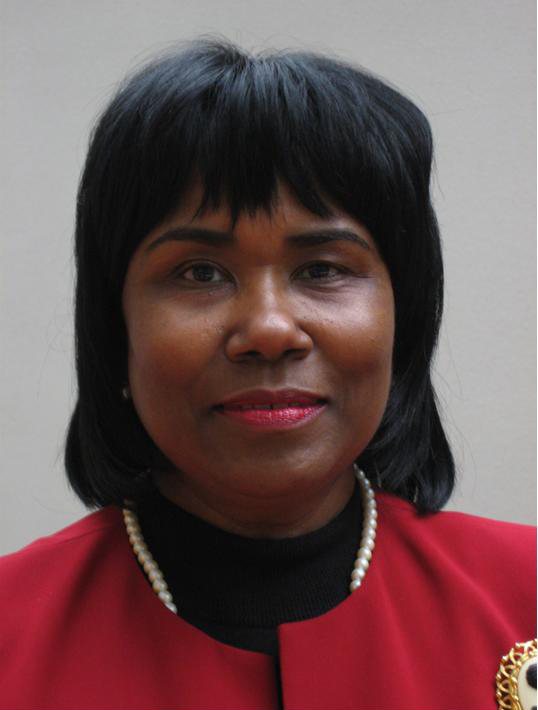 Board Member, Detroit Riverfront Conservancy
Community Volunteer 
After a successful career with the telephone company (Michigan Bell/Ameritech/SBC) spanning 35 years, Mary Fleming retired in 2000 after 35 years of service. During the last 20 years of her career she served as Director of Urban & External Affairs. Shortly after retirement, Ms. Fleming started a consulting company, Mary J. Fleming & Associates, LLC, an events planning and management firm, which keeps her quite busy working on behalf of a host of clients.
She stays active in the Detroit community and serves on several boards, including the executive board of the 13th Congressional District and the Detroit Police Foundation Board.
Ms. Fleming is a longtime downtown resident who enjoys a panoramic view of the Detroit River, while proudly and joyfully monitoring with great anticipation, the ongoing transformation of the riverfront.
Cynthia Ford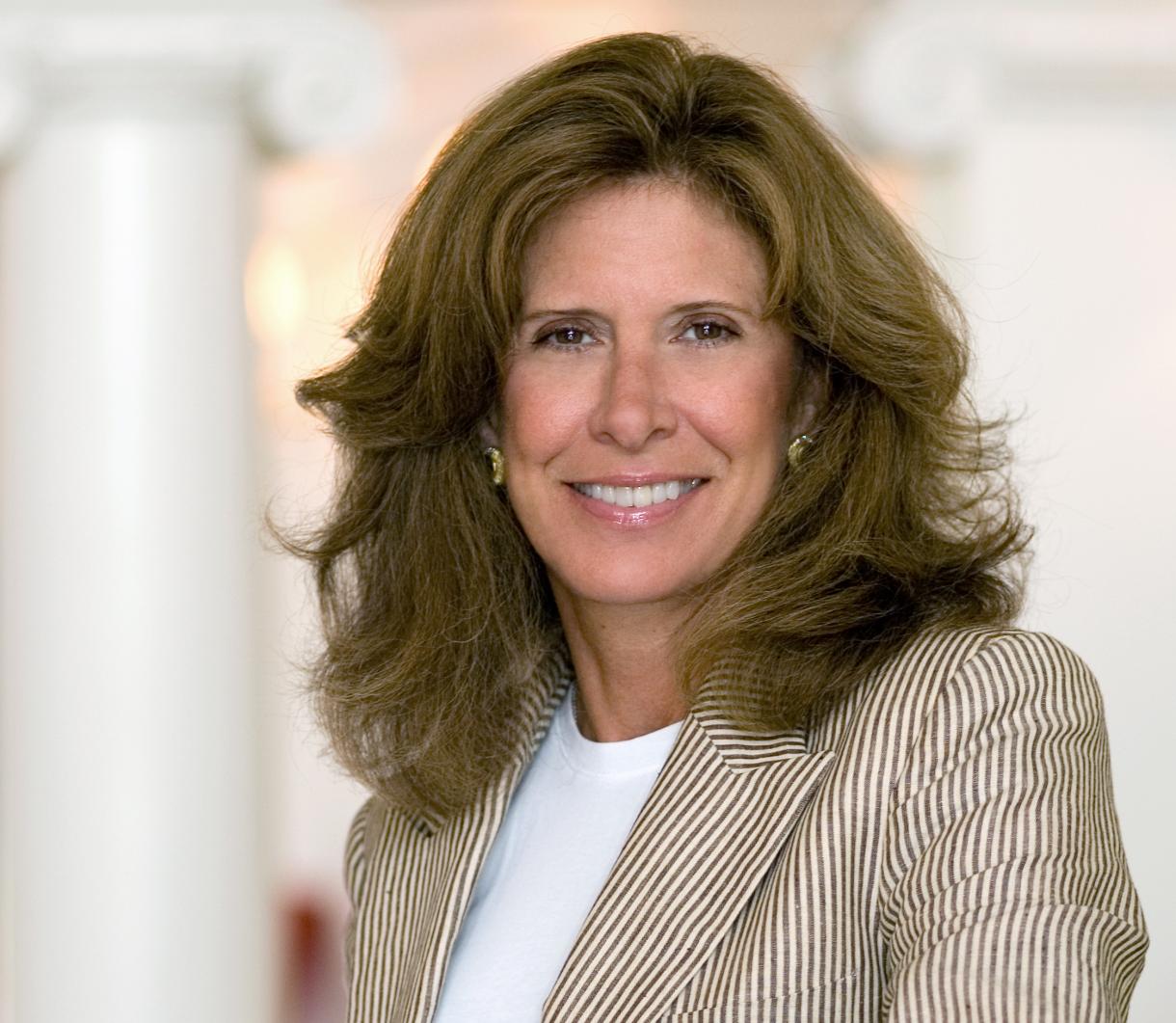 Board Member, Detroit Riverfront Conservancy
Community Volunteer
Ford serves on numerous community organization boards.  Current affiliations include:  Children's Hospital of Michigan Foundation as Vice Chair, Legacy Detroit Medical Center Board of Directors, Detroit Zoological Society Board of Directors, Belle Isle Conservancy Board of Directors, Detroit RiverFront Conservancy Board of Dirctors, The McGregor Fund Trustee, Juvenile Diabetes Research Foundation International Board of Directors, Member of the Michigan Chapter of the International Women's Forum, Partner of Cornerstone Schools and Forgotten Harvest Board of Directors.  
Her past affiliations include Planned Parenthood League of Detroit, Detroit Public Schools Volunteer Reading Corporation, Greening of Detroit and University Liggett School Board of Trustees (currently Honorary Trustee).
Her recognition includes:  Outstanding Philanthropist, National Society of Fundraising Executives/ Greater Detroit Chapter (1996); Inductee, CATCH Hall of Fame (1998); Goodfellow of the Year Award, The Goodfellows (1999); The Pathfinders in Medicine Award, Wayne State University School of Medicine (2002); Humanitarian Honoree, the Michigan Roundtable for Diversity and Inclusion (2010) and the Jim Tyree Chairman's Choice Award, the Juvenile Diabetes Research Foundation (2013). 
Ford has B.A. from Rollins College, Winter Park, Florida.
george w. jackson, jr.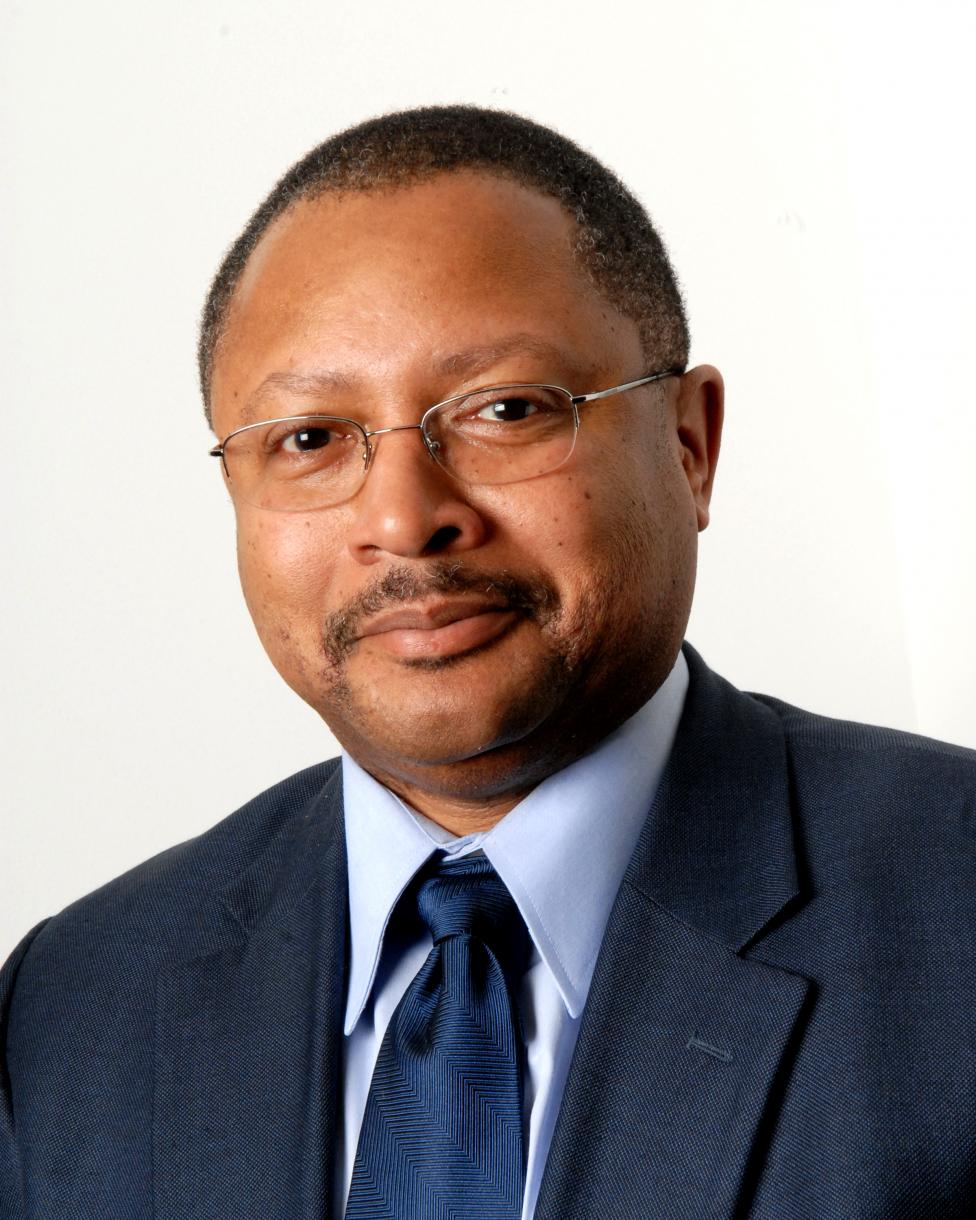 Board Member, Detroit Riverfront Conservancy
President & CEO, GWJ Group LLC. 
GWJ Group, LLC is a real estate development and consulting company that was founded in 2014 by George W. Jackson Jr., former President and CEO of the Detroit Economic Growth Corporation (DEGC). George successfully led the DEGC; the lead economic development agency for the City of Detroit for over 12 years.  During his tenure, approximately $10 Billion was invested and 39,000 jobs were created within Detroit's city limits.
George W. Jackson, Jr. became President & CEO of the Detroit Economic Growth Corporation (DEGC) in February 2002. The DEGC is a private, nonprofit corporation devoted exclusively to supporting Detroit's economic development projects and initiatives by providing technical, financial, negotiation, and development assistance to the City and the private sector business community.  The DEGC also serves as the professional and administrative staff for the Downtown Development Authority (DDA), the Economic Development Corporation of the City of Detroit (EDC), Tax Increment Finance Authority, and Detroit Brownfield Redevelopment Authority (DBRA).  DEGC has also played a major role in development of the Detroit Riverfront. 
Under Mr. Jackson's leadership, DEGC was the lead organization for implementation of permanent revitalization improvements throughout the city of Detroit.  The Lower Woodward Improvement Program began as preparation for Super Bowl XL, held in Detroit on February 5, 2006, but opened the door to major improvements along Detroit's Riverfront and Central Business District.  Mr. Jackson's team at the DEGC also attracted major headquarters to Detroit, such as Quicken Loans, Shinola, Campbell Ewald, GalaxE Solutions, Detroit Manufacturing Systems and Meridian Health all while assisting other large anchor institutions like Blue Cross, Detroit Medical Center, and General Motors to expand their Detroit presence. Mr. Jackson served as Chief Negotiator on almost every major development deal in Detroit during his tenure, including the Cobo Hall Convention Center, the Event Center (new home of the  Detroit Red Wings Hockey Team), the opening of the first Whole Foods and two Meijer Super Stores in the city.  
Mr. Jackson also assumed the responsibilities of Chief Development Officer for the City of Detroit from 2006 to 2010. This position included the responsibility of overall coordination of City economic development activity, including the Detroit Planning and Development Department, the Detroit Building Authority, and the Civic Center Department.
Mr. Jackson is also the past Chairman and served as a board member of the NextEnergy Corporation, an organization committed to making Michigan a world leader in alternative energy by advancing the use of alternative energy through groundbreaking research, design, manufacturing, education, commercialization and the marketing of alternative technologies. 
Mr. Jackson has played an influential role in economic development programs in Detroit and Southeastern Michigan as well as State of Michigan, projects, initiatives, and organizations.  Prior to his position at DEGC, Mr. Jackson was Director of Customer Marketing for DTE Energy, where he worked for 27 years.  Areas reporting to the Director of Customer Marketing included Economic Development, Strategic Marketing Processes, Product Development, Program Management, Customer Research, and Information and Ethnic Marketing.  Under Mr. Jackson's leadership, the DTE Energy Economic Development Department gained national recognition and was a recipient of the Site Selection Magazine Utility Economic Development Award. 
Additional experience includes Personnel and Human Resources with the United States Navy, adjunct faculty at Lawrence Technological University School of Management, and professional level positions at Detroit Edison in the Human Resources, Organizational Planning and Development and Power Generation organizations. 
George W. Jackson, Jr. is a native Detroiter, and a graduate of Detroit Cooley High School, Oakland University (B.S. Human Resource Development) and Central Michigan University (M.A. Management – Business Management).  
lawrence d. mclaughlin, esq.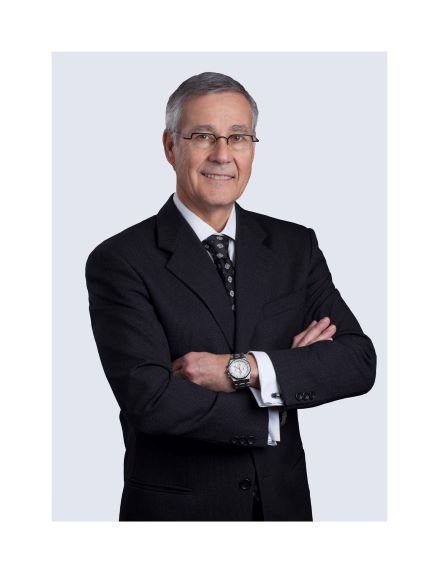 Lawrence D. McLaughlin recently left his position as Executive Vice President/Chief Development Officer at Bedrock, where he oversaw the growth and logistics of all current and future Bedrock developments and projects, to pursue a more senior management position.
Prior to his role at Bedrock, Larry retired as a partner in Honigman LLP where he served as the Chairman of the Real Estate Department for 20 years. He also served as General Counsel to the Detroit Riverfront Conservancy from its formation through 2018. Larry's practice included all aspects of real estate development with emphasis on real estate finance, retail development, urban redevelopment, public-private partnerships, construction law, government incentives and inducements, complex transactions, joint ventures and distressed debt.
Larry was rated a "Star Performer" by Chambers USA: America's Leading Lawyers for Business, has been listed in Best Lawyers in America continuously since 1991, was elected to the Commercial Real Estate Hall of Fame in 2014, was named as a 2011 "Leader in the Law" by Michigan Lawyers Weekly, and was named in the top ten lawyers in Michigan in Michigan Super Lawyers 2006 and 2007.
He is a fellow of the American College of Real Estate Lawyers, served on its Board of Governors, the Program Committee and as Chairman of the Member Selection Committee; a member of the International Council of Shopping Centers Program Planning Committee and served as Chair of the U.S. Law Conference Program Committee; a member of the Finance Council of the Archdiocese of Detroit and Chairman of its Asset Committee; and past Chairman of the Real Property Law Section of the Michigan State Bar.
Faye Alexander Nelson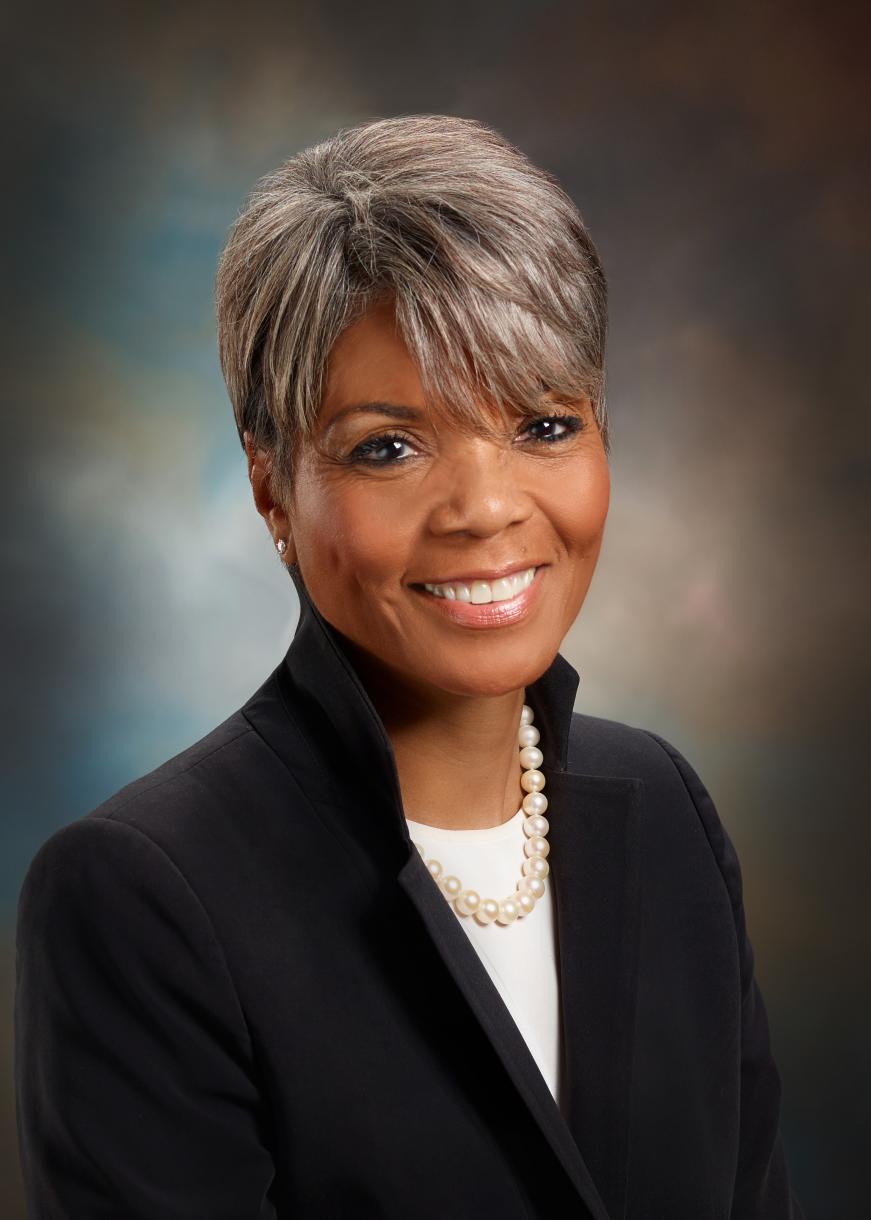 Board Member, Detroit Riverfront Conservancy
Director of Michigan Programs, W.K. Kellogg Foundation  
Faye Nelson is director of Michigan Programs at the W.K. Kellogg Foundation in Battle Creek, Michigan.
 In this role, Faye provides leadership and oversight of the foundation's investments in Michigan to create conditions that ensure children have opportunities to thrive in equitable communities. Based in WKKF's Detroit office, Faye leads the foundation's statewide grantmaking priorities, in collaboration and partnership with grantees, communities, and other stakeholders throughout the region.
Prior to joining the Kellogg Foundation, Nelson served as the 2017-2018 Sojourner Truth Fellow at the University of Michigan Taubman College of Architecture and Urban Planning. Using the transformation of the Detroit riverfront as a case study, Nelson and graduate students – from both Taubman College and the Gerald R. Ford School of Public Policy – examined, over the course of thirteen weeks, the catalytic impact of placemaking and public space development in urban communities like Detroit.
Previously, Nelson was vice president of DTE Energy, and president and board chair of the DTE Energy Foundation, the philanthropic arm of the company.  During her tenure, Nelson co-led the restructuring of the foundation and oversaw its annual grantmaking to over 400 nonprofits throughout the state of Michigan. 
Prior to her role at DTE Energy, Nelson served as the inaugural president and CEO of the Detroit RiverFront Conservancy and led the restoration of the Detroit riverfront. During Nelson's ten-year tenure, she oversaw the public-private partnership transformation of the abandoned industrial waterfront into a vibrant public space of more than 3.5 miles of parks, plazas, pavilions, and pathways. To date, the riverfront receives more than three million annual visitors and has generated more than $1 billion in public and private investment.
Nelson is actively involved in her community and has more than 20 years of board service experience – 14 of which were with Compuware Corporation. Currently, she serves on the board of several Detroit area organizations, including the Detroit Symphony Orchestra and the Henry Ford Health System and Health Network.
Nelson is the recipient of numerous awards, including Crain's Detroit Business 100 Most Influential Women in Michigan Award in 2016, the Walsh College Jeffery Barry Education Excellence & Community Service Award, the Damon J. Keith 24th Annual Soul and Spirit Humanitarian Award, the Grio's 100 African American History Makers presented by NBC News, and the Milliken Distinguished Service Award from the Michigan Environmental Council.
Nelson earned a Bachelor of Arts in political science from Mercy College of Detroit and a law degree from the University of Detroit School of Law. She is a member of the State Bar of Michigan and a life member of the Sixth Circuit Judicial Conference.  
The W.K. Kellogg Foundation (WKKF), founded in 1930 as an independent, private foundation by breakfast cereal pioneer, Will Keith Kellogg, is among the largest philanthropic foundations in the United States. Guided by the belief that all children should have an equal opportunity to thrive, WKKF works with communities to create conditions for vulnerable children so they can realize their full potential in school, work and life.
The Kellogg Foundation is based in Battle Creek, Michigan, and works throughout the United States and internationally, as well as with sovereign tribes. Special emphasis is paid to priority places where there are high concentrations of poverty and where children face significant barriers to success. WKKF priority places in the U.S. are in Michigan, Mississippi, New Mexico and New Orleans; and internationally, are in Mexico and Haiti. For more information, visit www.wkkf.org.
mariam c. noland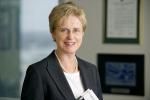 Board Member, Detroit Riverfront Conservancy
President, Community Foundation for Southeast Michigan
Mariam C. Noland has been president of the Community Foundation for Southeast Michigan since 1985. Under her leadership, CFSEM implemented creative solutions to complicated issues. CFSEM is known for investing in greenways, diversifying Michigan's entrepreneurial economy, and playing a key convening role during Detroit's bankruptcy. Mariam previously worked at the Cleveland Foundation, the Saint Paul Foundation, and Davidson College. She has served on the boards of the Knight Foundation and Independent Sector. She currently serves on the Bipartisan Policy Center board and several local boards. She has a Master's degree from Harvard and a Bachelor's from Case Western Reserve. 
REV. V. LONNIE PEEK, JR.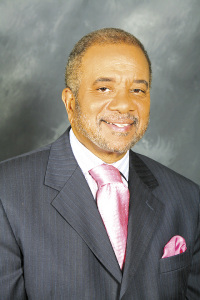 Board Member, Detroit Riverfront Conservancy
President & CEO, eBusiness Strategies, LLC
Rev. V. Lonnie Peek, Jr. is the President/ Chief Executive Officer of eBusiness Strategies, a Detroit-based project management consulting company. He is Senior Consultant to the Chancellor of Wayne County Community College and has served as the Director for Religious Studies at WCCCD. He serves on the Executive Committee of the Council of Baptist Pastors of Detroit and Vicinity and is also the Chair of their Public Relations Committee.
In addition to serving on the Detroit RiverFront Conservancy Board of Directors, he also serves on the Board of Directors of New Detroit, Inc, Detroit Economic Growth Corporation and the Board of Visitors School of Social Work, WSU. He has served as a political analyst on Channel 7 WXYZ and Fox-2 WJBK and writes a weekly column for the Michigan Chronicle. He has also been involved in hosting various radio programs for more than 30 years in the Detroit area.
Rev. V. Lonnie Peek, Jr. is an ordained minister and serves as Assistant Pastor at Greater Christ Baptist Church in Detroit. He holds a Bachelor of Science from West Virginia State College, a Master of Social Work from Wayne State University and Master of Arts in Biblical Studies from Ashland Theological Seminary. He was the founder and first President of the Association of Black Students at Wayne State University, served as Department Chair, Black Studies at Wayne County Community College, Associate Professor, School of Social Work at Wayne State University and Executive Assistant for Urban Affairs to Governor James Blanchard.
nettie h. seabrooks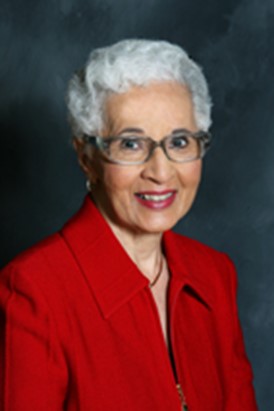 Board Member, Detroit Riverfront Conservancy
Consultant, Richard and Jane Manoogian Foundation 
Ms. Seabrooks retired from the Detroit Institute of Arts on June 30, 2012. She was named Executive Advisor to the DIA Director in September, 2008 and, before that, had been the DIA's Chief Operating Officer since September, 2002. She joined the museum in February, 2002 as Senior Associate to the Director.
Prior to joining the DIA, Ms. Seabrooks was the chief operating officer and chief of staff for Detroit Mayor Dennis W. Archer. Appointed to this position January 1, 1998, Ms. Seabrooks had served as Mayor Archer's deputy mayor and chief administrative officer during his first four-year term of office. At the time of her appointment by Mayor Archer in 1994, Ms. Seabrooks was director of government relations for General Motors Corporation's North American Operations, and had been with GM for 31 years.
Ms. Seabrooks has a Bachelor of Science in Chemistry degree from Marygrove College, Master of Arts in Library Science degree from the University of Michigan, Master of Arts in Art History degree from Wayne State University, and honorary Doctor of Humane Letters degrees from Marygrove College and the University of Detroit Mercy. She was elected an honorary director of the Detroit Institute of Arts in November, 2008.
RODNEY A. STOKES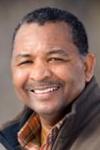 Board Member, Detroit Riverfront Conservancy
Former Special Advisor for City Placemaking, Governor's Officer  - State of Michigan and Director, Michigan Department of Natural Resources
Rodney Stokes brings a great depth and breadth of experience in natural resources, outdoor recreation, policy development, and civic engagement, anchored on the bedrock of public service. As he stated in a recent Department of Natural Resources and Environment employee publication, "I consider myself a public servant. I wake up every day and tell myself that if I can do just one thing, every day, for someone who doesn't have the chance or ability to pay me back, then it will be a pretty good day."
Stokes' service in state government began in 1977 and subsequently included a series of positions in the Department of Natural Resources (DNR). His contributions were across a broad mix of the department's core missions, including leadership positions in the Recreation Division, Michigan Natural Resources Trust Fund program, Grants Administration, Real Estate Division, and then as chief of the Parks and Recreation Division (1997-2002).
Stokes' tenure as a state leader was matched by his performance as interim director and deputy director of the Detroit Recreation Department (2002-2003) and director of the Gainesville, Florida Recreation and Parks Department (2003-2004).
He rejoined the DNR as legislative liaison in 2004, served as chief of staff, acting chief of Law Enforcement Division, named as Lake Erie regional director and most recently chief, Office of Science and Policy in 2010.
His practical experience builds upon a strong academic foundation, including a Bachelor of Arts from Tennessee State University (Recreation Administration) and Master of Science from Michigan State University (Parks and Recreation Resources). Additionally, he served for more than 15 years on the Curriculum Advisory Committee for the Department of Parks, Recreation and Tourism in the College of Agriculture and Natural Resources at Michigan State University, as well leadership positions on the Recreation and Park Association boards for both state and national levels.
Stokes is committed to community service, including stints on the East Lansing School Board (2001-2003), East Lansing Planning Commission (1995-2001), as well as serving on the board of directors for Big Brothers/Big Sisters and as chair of the Deacon Board at Paradise Missionary Baptist Church. He has been tapped for the East Lansing Parks and Recreation Committee, Eastern Land Resource Council and the Michigan State Exposition and Fairgrounds.
He and his wife Linda are residents of East Lansing. They are the proud parents of Rhonda, Saya, and Keenan and grandparents of Kendal and Sloane.