John W. Stroh, III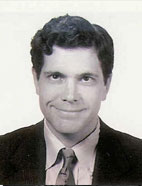 Board Member, Detroit Riverfront Conservancy
Chairman and CEO, The Stroh Companies
John W. Stroh, III has been Chairman and Chief Executive Officer of The Stroh Companies, Inc. since May of 1999. He has been a member of the Board of Directors of The Stroh Companies, Inc. and its subsidiary SBC Holdings, Inc. (the former The Stroh Brewery Company) since 1989. The Stroh Companies owns the office building known as 300 River Place in Detroit along with other operating and financial investments.
Involved in various civic activities, Mr. Stroh is a founding Director of the Detroit Riverfront Conservancy. He also serves as Director of the Detroit Downtown Partnership and the Metropolitan Affairs Coalition. Mr. Stroh is a past member of the Board of Directors of the Detroit Institute of Arts and serves as Vice-Chairman and member of the Audit and Building Committees. He has formerly served on the boards of SRAM Corporation of Chicago, the Rock Island Company of St Paul, MN and River Place Financial Corporation of Detroit.
Mr. Stroh received his bachelor's degree in Economics from Ohio Wesleyan University in Delaware, Ohio in 1982 and is a graduate at Harvard Business School, Program for Management Development and the Siebel Institute of Technology, diploma course in brewing technology.