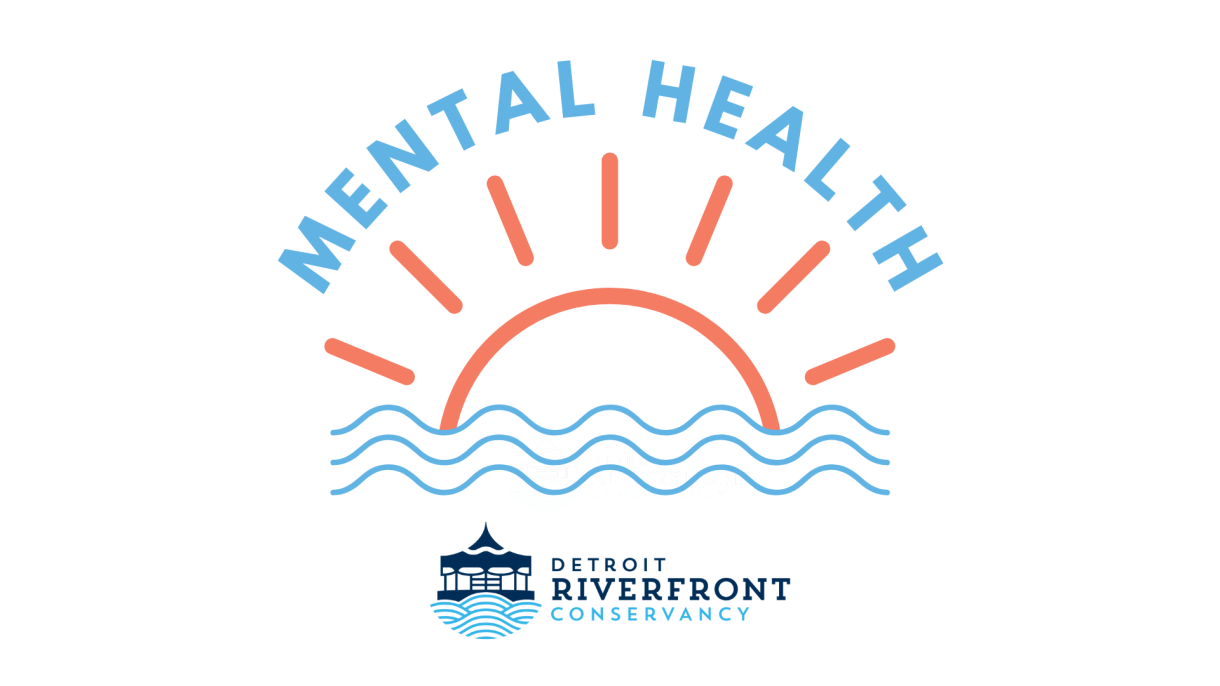 The Detroit Rivefront Conservancy hosts a range of programming focused on mental health and mindfulness. Check out the links below to explore the program options and our other mental health initatitives. 
may is Mental Health Awareness Month 
World Labyrinth Day at Gabriel Richard - May 7 
Rise Together at Gabriel Richard - May 12 
We are Nature: Guided Breath Exploration for the Whole Family - May 12
 Motor City Singers' Space Unplugged: Boa Me Begins - May 21
Mindful Moments 
Look out for the "Mindful Moments" stickers on your next visit to the Riverfront. Each sticker features a prompt designed to encourage you to pause, reflect, and be present. Stickers can be found at Gabriel Richard Park, Valade Park, and Cullen Plaza.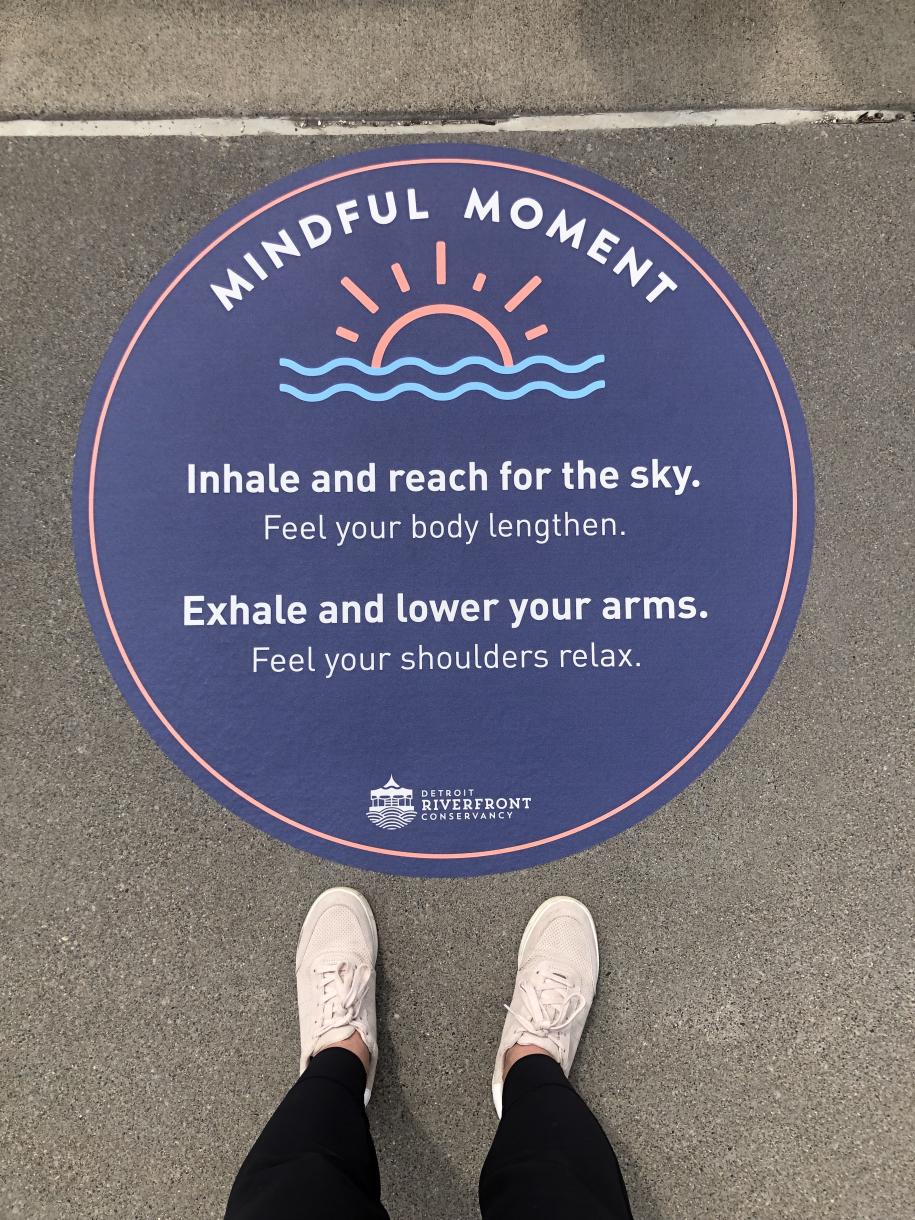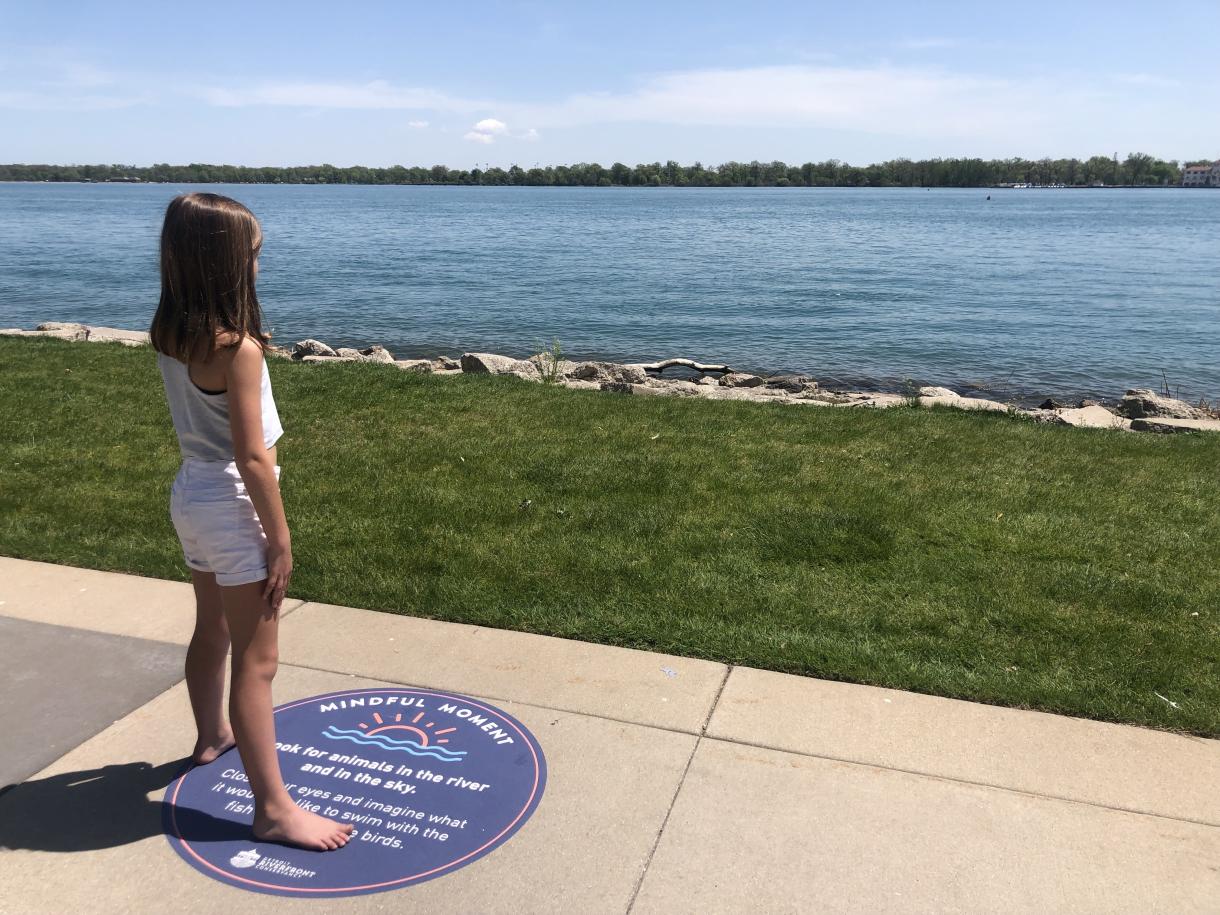 Mindful Mondays at Valade park 
Join us every other Monday at Valade Park for a series of evening classes that will explore breathwork, movement, and various ways to connect with self and community while in nature. 
Riverfront Reflections with Inner explorer
Add a moment of mindfulness and reflection to your visit to the Riverfront with Riverfront Reflections from Inner Explorer. Click the link below to explore audio recordings for all ages and a mindful scavenger hunt! 
Have an idea for other ways we can support Mental Health on the Rivefront? Email us at [email protected]