AMY B. ROBINSON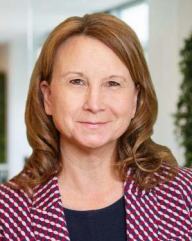 Board Member, Detroit Riverfront Conservancy 
Vice President, CFO and Chief  Administratiave Officer, Finance - The Kresge Foundation 
Amy B. Robinson is Vice President, CFO and Chief Administrative Officer of The Kresge Foundation and serves as secretary and treasurer for the foundation's board of trustees. She manages the facilities, finance, information technology and program operations and information management teams for the foundation.
She joined Kresge in 1995 after serving as a senior auditor at PricewaterhouseCoopers in Detroit. She held various accounting and financial management roles at the foundation prior to being named CFO in 2009.
In October 2018, Amy was elected president of the of the Foundation Financial Officers Group, where she has also served as a past board member, treasurer and president-elect. Also, in 2017, she received the 2017 AICPA Women to Watch - Experienced Leader Award, which honors those who have shown outstanding commitment and leadership, both to the CPA profession and to their communities. In addition, she was honored by DBusiness magazine in its 2017 Powered by Women issue, which recognizes exceptional female leaders in metro Detroit.
Amy was appointed to the Financial Accounting Standards Board Not-For-Profit Advisory Committee in 2016.
In 2015, Amy and her team led the expansion of the foundation's Troy, Michigan, headquarters facility, which was featured in Construction Association Magazine as an outstanding construction project in Michigan.
She received the 2011 Crain's Detroit Business CFO of the Year award in the nonprofit/foundation category and was featured in the 2010 AICPA book, "The Inside Track to Careers in Accounting."
She is a graduate of Leadership Detroit XXIV and is frequently invited to speak at national conferences about accounting, tax and other issues relevant to the foundation's work. She is also a member of the Detroit RiverFront Conservancy audit committee and an adviser to the audit committee of the United Auto Workers Retiree Medical Benefits Trust.
Amy earned a bachelor's degree in accounting from Walsh College in Troy, Michigan, and is a certified public accountant. She is a member of the American Institute of Certified Public Accountants and the Michigan Association of Certified Public Accountants.