We know the riverfront is an important part of your life. Now, you can support our work through your everyday actions like errands, online purchases, and even grocery shopping!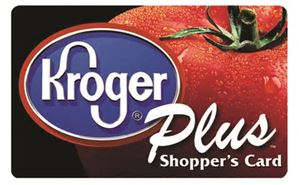 Kroger Community Rewards - Shop at Kroger? Register your Kroger Rewards Card to donate a percentage of your transaction to the Conservancy (and get great coupon deals while you're on their website!). Our Organization Number is XR162. Re-enroll every April!

  AmazonSmile - Shop on Amazon? Register for AmazonSmile and have 0.5% of total eligible purchases donated to the Conservancy.

 Spartan Stores Cash for Labels - Shop at local Spartan stores? Help us turn those Spartan Brand UPC labels into much-needed support. We can turn every label collected into direct funding. Drop off Spartan Brand UPC labels at Rivard Plaza, with any Conservancy Ambassador along the riverwalk, or mail them directly to our Development staff at: 600 Renaissance Center, Suite 1720, Detroit, MI 48243 Click Here to locate your nearest Spartan store.
 PayPal Giving Fund - Sell items on eBay? Donate funds from sold items to the Conservancy. Simply register for a PayPal Giving Fund and choose 10% - 100% of your sale to come to us. You'll receive a donation receipt straight from PayPal for tax purposes. A win-win for us both!

 Goodshop - Shop online? Goodshop is a FREE and EASY way to raise money for the Conservancy while shopping at thousands of online stores like Macy's! Whether you want to try a new activity on Groupon or get new running shoes from Nike, Goodshop will donate up to 20% of your purchase right to us, at no cost to you! So save money and support us!

 Crowdrise Crowd Funding - Want your hard work and effort to benefit the Conservancy? Crowdrise is a crowd sourcing website targeted at you, the fundraiser. Register to design your own fundraiser. Whether it be collecting pledges for a race, competing in a triathlon, or challenging yourself to binge watch your favorite TV series - you decide how you want to raise funds.