Frank Venegas Jr.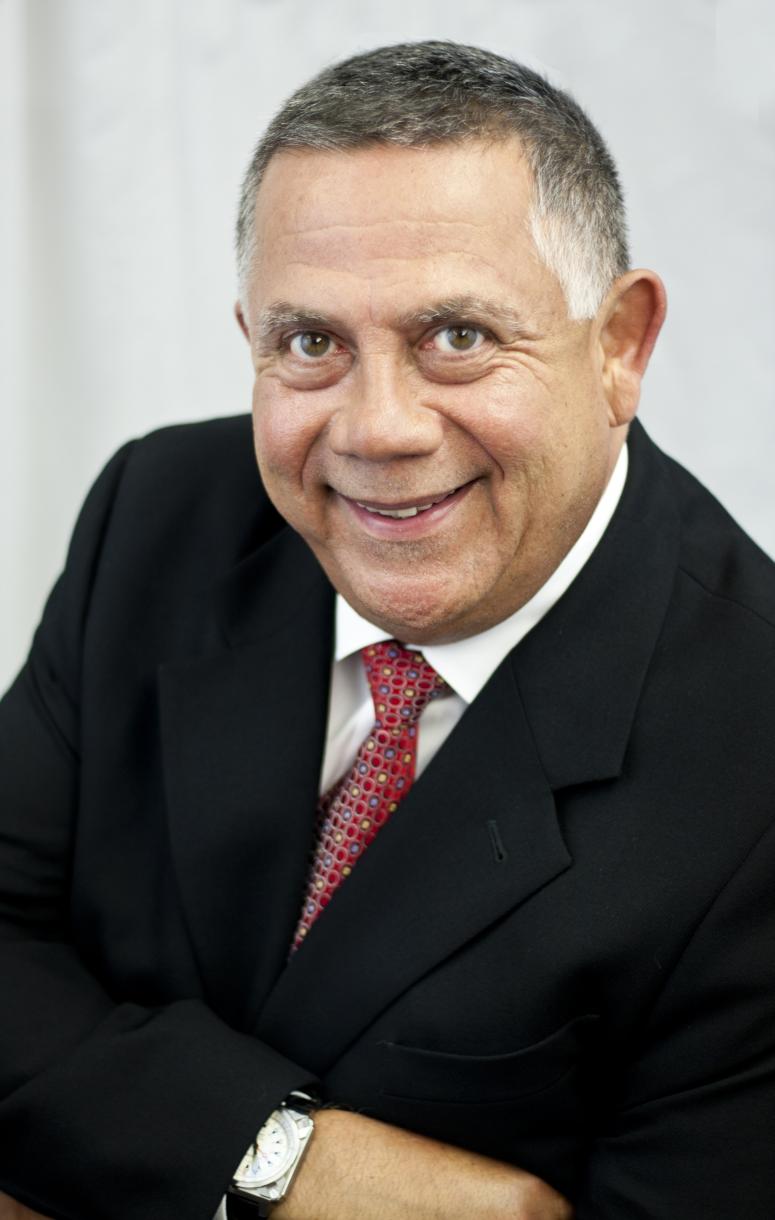 Board Member, Detroit Riverfront Conservancy
Chairman and CEO,  Ideal Group
Frank Venegas, Jr. is the Chairman and CEO of the Ideal Group, with annual revenues approaching $250 million, employing 500 people and headquartered in Southwest Detroit.  An innovative business leader, Venegas has developed seven diverse companies sharing common corporate values and culture. The Ideal enterprises deliver innovative facility solutions to their customers (Construction Services, Ideal Shield patented products, Indirect Material Management and Surplus industrial machinery, equipment and parts). Venegas continues to lead the Ideal Group companies in today's global economy through solid business practices, exceeding customer expectations and service to the community. 
Venegas, an entrepreneur and the grandson of Mexican immigrants, began his first company with a "little bit of luck."  In 1979, he won a Cadillac in a Home Builders' Association raffle.  Venegas sold the car for $12,000 and used the proceeds as the initial capital investment to start his first company.  In 2000, Venegas opened Ideal Group headquarters on the same land in Southwest Detroit where General Motors manufactured that lucky 1979 Cadillac.
Venegas is a past Co-Chair of the General Motors Supplier Diversity Council and is a current member of the General Motors Global Supplier Council.  He credits much of his business growth to the GM Supplier Diversity Program and the buyers that operated as true mentors over the years.  GM has awarded Ideal companies ten of its prestigious Global Supplier of the Year Awards. Ideal Group is one of four GM worldwide suppliers to earn GM's inaugural Overdrive Award for Sustainability.  Venegas also sits on the DTE Energy Supplier Advisory Council. Governor Richard Snyder appointed Venegas as a member of the State of Michigan's Governor's Talent Investment Board.
Venegas is an active board member on the following boards: Michigan Minority Supplier Development Council (MMSDC) Detroit Regional Chamber of Commerce, Michigan Science Center and a past Michigan Hispanic Chamber of Commerce board member.  Committed to Metro Detroit, he serves as Chairman of the Board of Directors for the Detroit Hispanic Development Council (DHDC) and is active at Community Health and Social Services (CHASS) and LA SED.  The Venegas family facilitates access to educational opportunities, internships and mentoring programs for Detroit Cristo Rey High School (DCRHS) and its students.  Recently, Venegas sponsored dual enrollment for fifty-eight seniors at Marygrove College.
An often requested keynote speaker, Venegas' most notable commendations include: The Government of Mexico's Ohtli Award, The Automotive Hall of Fame Distinguished Service Award, Dartmouth College Martin Luther King Award for Ongoing Commitment, JVS Strictly Business Leadership Award, National Minority Business Development Council MBE Supplier of the Year; United States Hispanic Chamber of Commerce Business Man of the Year, Urban Wheels Lifetime Achievement Award the Year and multiple national product and safety awards. Venegas sits on the university advisory councils for The Tuck School of Business at Dartmouth College and the University of Michigan-Dearborn, CASL.