Mitchell A. Mondry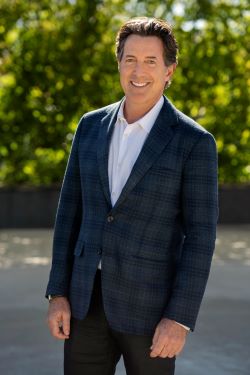 Board Member, Detroit Riverfront Conservancy
Founder & President, M Group
As Founder and Manager of M Group, Mitchell is responsible for overseeing all aspects of the Company. M Group is a privately held real estate and investment firm that acquires multi-family apartments and student housing.  M Group has acquired or invested in over 240 properties totaling more than 21,000,000 square feet throughout North America.
M Group has over $1 Billion under management and accepts investment from high net worth individuals, family offices and organizations seeking reliable cash-on-cash returns over long holding periods.
Mr. Mondry is a member of the Boards of the Detroit Riverfront Conservancy and Zell Lurie Institute for Entrepreneurial Studies at the University of Michigan. He is a former Board member of: Michigan Strategic Fund;  The Jewish Fund of Metro Detroit;  Paramount Bank; Challenge Detroit; and President of the Michigan Venture Capital Association.  
Prior to founding M Group, Mr. Mondry was Vice President, Stores and Customer Service for Highland Superstores, Inc., a publicly held, 92-store chain of consumer electronics and appliance stores. He served as CEO of Teamplayers, a personnel staffing company. Mr. Mondry is a member of the State Bar of Michigan. He received his J.D. degree and M.B.A concurrently from the University of Michigan Law and Business schools, and he received a B.A. in English, with Distinction, from the University of Michigan.