bradley dick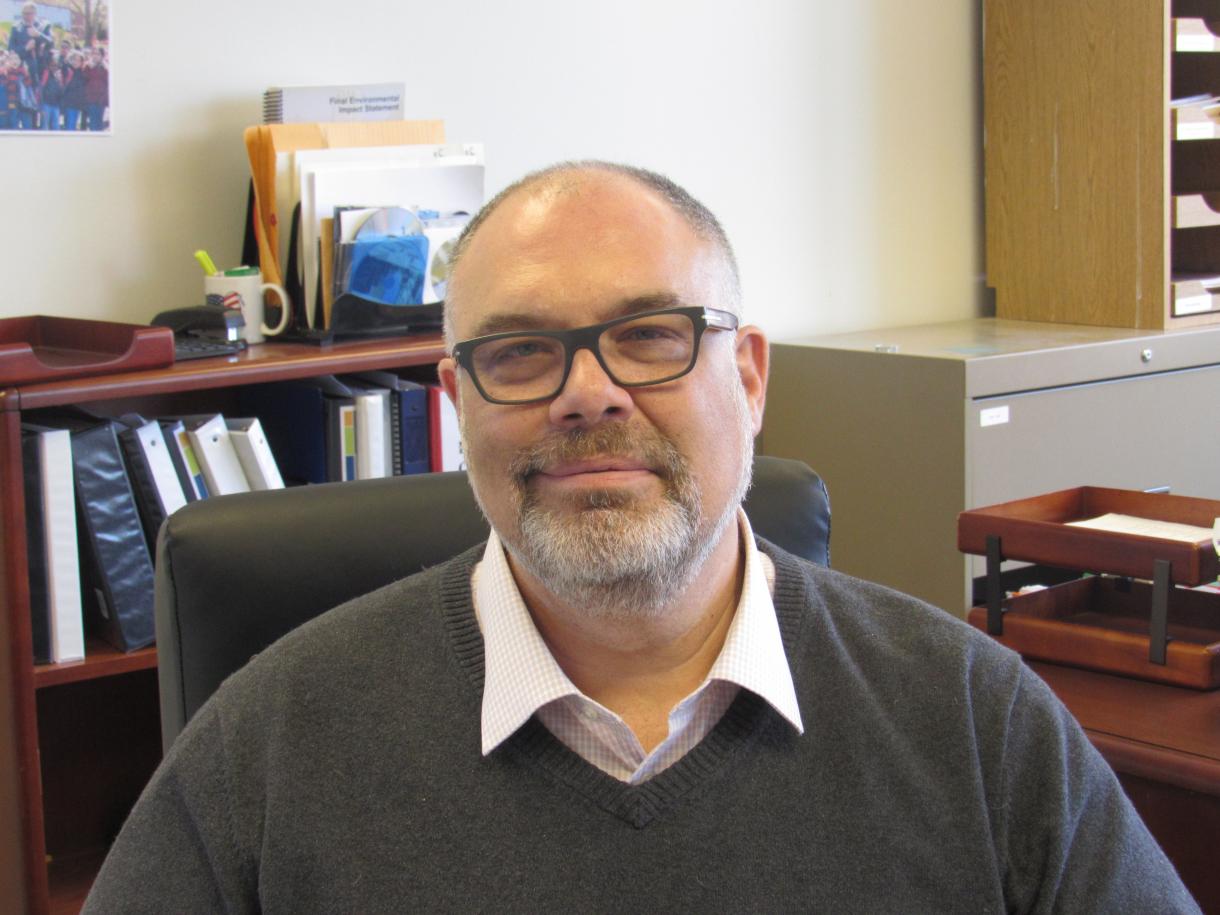 Board Member, Detroit Riverfront Conservancy
Group Executive - Services & Infrastructure, City of Detroit
Brad Dick served as the Deputy Director of the General Services Department (GSD) from its creation in July 2006. He was tasked with centralizing the governmental support functions that make city services possible. In May 2011 Brad was promoted to Director of GSD and in May 2018 he was promoted to Group Executive over several departments including GSD.
The General Services Department has five divisions which include Vehicle Maintenance, Facilities & Planning, Grounds, Forestry and Floriculture Maintenance, Inventory Management and Parks & Recreation Divisions and has over 1,000 employees. The department maintains the City of Detroit's 2,200 vehicle fleet, over 150 facilities, 5,000 acres of grounds, 250 parks, manages the city inventory and the urban forest, while creating recreational programming for over 400,000 residents.
He has been a major force behind departmental initiatives that have saved the city nearly $30 million since his department's inception. In addition, Brad and his team are responsible for the City of Detroit's space plan to reduce occupied City owned and leased space with a targeted goal of $25 million in savings over 10 years.
In 2016 Brad lead the team to update the City of Detroit's Parks & Recreation Master Plan and he is serving as the team lead to implement the $12 million Phase 1 renovation of 40 neighborhood parks in the City of Detroit. Phase 2 of the Master Plan has been approved and we are soon beginning a four year $21,000,000 upgrade to eleven regional parks. In addition Brad is leading the team to develop the Joe Louis Greenway (JLG), named for the legendary boxer. When the JLG is completed it will connect 31 miles of former railroad tracks. Viaducts, roads, and vacant lots into a non-motorized connector through the cities of Hamtramck, Highland Park, Dearborn and Detroit.
Brad's career spans private and public service  and crosses cultures. For MSX International, a wholly owned subsidiary of Ford Motor Company, and the Bartech Group, Brad managed innovative human capital programs for Delphi Corporation and Blue Cross Blue Shield of South Carolina and was an Implementation Manager at Ford Motor Company in Colchester, England for two years. Additionally, Brad served as a project manager for MSX International in Mexico City, Mexico and Paris, France for long term projects in these locations. He proudly served the United States Department of State as a Foreign Service Recruiter after spending two years as a Peace Corps Volunteer in Tanzania East Africa, where he taught agriculture business programs at the Songea Institute of Technology.
Brad was raised on a dairy farm in Portland, IN.  After graduation from high school, he obtained his degree in Advertising & Marketing from Ball State University.  He is a proud resident of East English Village and a committed community leader in the great City of Detroit.