Make time for your physical and mental health this winter at Valade Park with free classes on Saturdays and Sundays in January and February. Click the links to learn more about each class and register.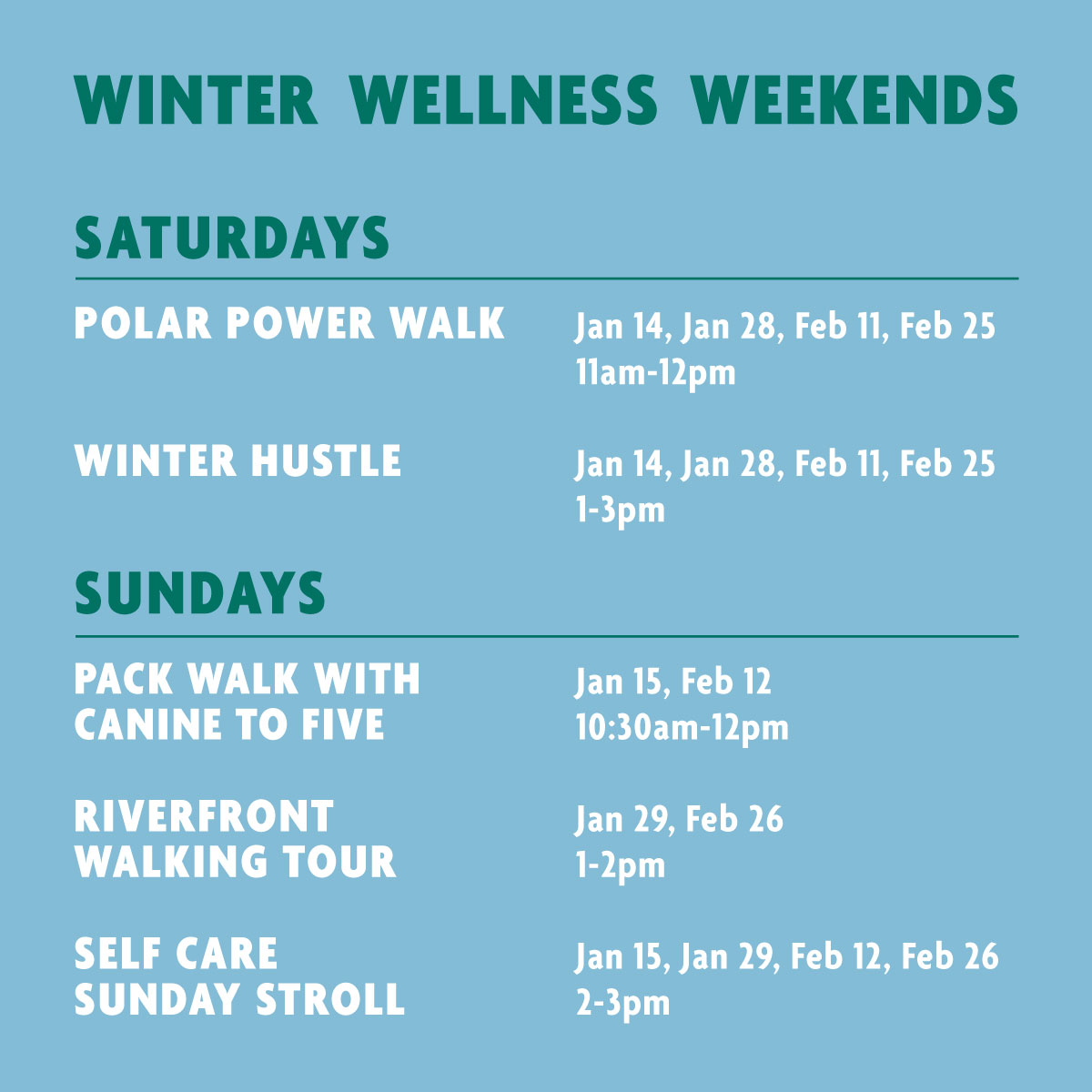 Polar Power Walk Riverfront walk with Strength and Stretch fitness breaks 
Winter Hustle  Dance fitness for all experience levels! 
 Pack Walk with Canine to Five  Dog walk meet up
Riverfront Walking Tour  Learn the history of the best riverwalk in the USA!
 Self-Care Sunday Stroll Guided meditative walk along the riverfront