Volleyball at Valade with Come Play Detroit
Thursday, May 04, 2023 - 6:00pm to 9:30pm
This event occurs every week until Thu Sep 28 2023 except Thu Jun 22 2023.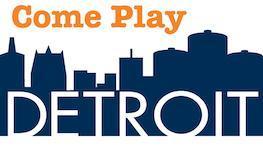 Come Play Detroit's Volleyball Leagues play on the sand court at Valade Park every Monday and Thursday from 6-9:30 PM. Advance registration is required to participate in the league's season. 
Register through Come Play Detroit 
Please note the volleyball net at Valade will not be available at this time. During all other hours, the net is available on a first come, first serve basis.