Saturday at Eastern Market
Saturday, Jan 02, 2021 - 6:00am to 3:45pm
This event occurs every week Saturday until Sat Dec 25 2021.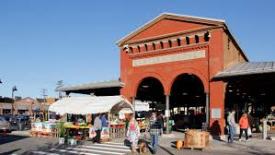 Location: Eastern Market
A weekend is not complete without a Saturday trip to the Eastern Market for many families from all over metro Detroit. Eastern Market is just a mile away from the Detroit RiverWalk by biking or walking up the Dequindre Cut. 
For more information, visit the Eastern Market website.