GM Renaissance Center Tours (12 & 2pm)
Jan 03, 2017 - 12:00pm to Jan 04, 2017 - 11:45am
This event occurs every week Monday, Tuesday, Wednesday, Thursday and Friday until Sat Dec 30 2017.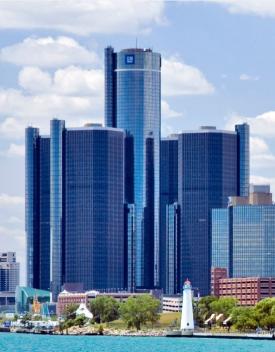 Location: Jefferson Avenue Lobby of the GM Ren Cen
The free one-hour tour takes visitors through the landmark GM Renaissance Center and outlines the rich history that General Motors shares with the riverfront and city of Detroit. The complimentary public tours are offered twice daily, Monday-Friday (except holidays) at 12:00 Noon and 2:00 pm on a first-come basis. Groups of 10 or more need to contact the GM RenCen schedule a tour.
For more information (including blackout dates), visit the GM Ren Cen website.