Ralph C. Wilson Jr.Centennial Park Day of Celebration
Saturday, Oct 20, 2018 - 10:00am to 4:00pm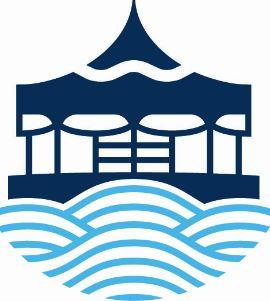 Celebrate the upcoming transformation of West Riverfront Park to Ralph C. Wilson Jr. Centennial Park!
On Saturday, October 20th join us for a Day of Celebration from 10am -4 pm featuring Detroit Touch- a-Truck and a Michigan v. MSU tailgate  at the newly named Ralph C. Wilson Jr. Centennial Park. The Detroit RiverFront Conservancy will be celebrating the gift made by the Ralph C. Wilson Jr. Foundation to transform what was formerly known as West Riverfront Park.
The Day of Celebration will be filled with free family fun as the Detroit RiverFront Conservancy will be hosting the Detroit Touch-A-Truck event where kids can sit behind the wheel of more than 30+ construction, public safety, emergency and just plain cool vehicles. Kids can also meet the individuals that use these vehicles to build, maintain, beautify and serve the community. After families are done checking out all the vehicles, they can head to the other side of the park where we'll be hosting a family-friendly tailgate for the Michigan v. MSU game. Our free tailgate will include free bounce houses, hot dogs, giveaways, facepainting and the game on the Big Screen!
Participants can also reserve a tailgate parking spot to create their own festive byob tailgate where grills and all the tailgate trappings are allowed. Corn hole pro's should sign up for our cornhole tournament featuring and adult and youth/adult division. Great prizes for both divisions. For more info and to register, click on the link below! 
Click here for to register for Detroit Touch-A-Truck! 

Click here to learn more about the tailgate! 
Click here read more about the transformational gift from the Ralph C. Wilson Jr. Foundation 
*Hot dogs are first come first served.