West RiverFront Park Design Competition: Public Presentations
Thursday, Feb 08, 2018 - 9:00am to 5:15pm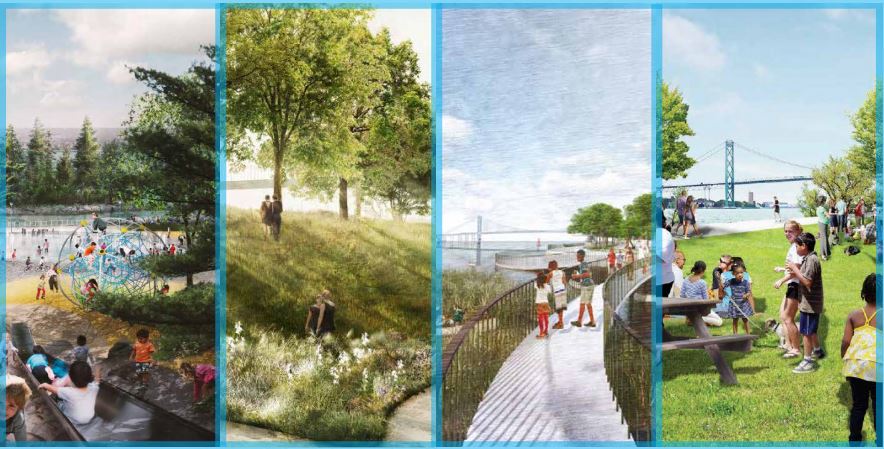 ‪On Feb. 8th, come hear the four finalist design teams envision the future of West Riverfront Park at the public presentations of the West Riverfront Park Design Competition.
The West Riverfront Park Design Competition was announced in June of last year, and has since drawn interest nationally and internationally from leading landscape architects and design professionals. After receiving 22 responses to the request for qualifications and shortlisting eight teams for interviews, four teams have been selected as finalists to advance to the Competition round.
We invite you to join us for presentations from the 4 design team finalists. Each team will present their conceptual design plan to the Conservancy in effort to lead redevelopment of West Riverfront Park.
The schedule is as follows:
9:00 - 10:30am: Gustafson Guthrie and Nichol (GGN)
11:00 - 12:30pm: Hood Design Studio
1:45 - 3:15pm: James Corner Field Operations
3:45 - 5:15pm: Michael Van Valkenburgh and Associates (MVVA)
The presentations are being held at 1001 Woodward, at the corner of Woodward Avenue and Michigan Avenue and overlooking Campus Martius Park.
The event is open to the public however space is limited. If you plan to attend, please reserve your seating through eventbrite. For questions, contact Ritchie Harrison at (313) 566 - 8206 or email ritchie.harrison@detroitriverfront.org.
The finalists designs will be on exhibit at 1001 Woodward from February 8th through February 22nd.