alicia C. bradford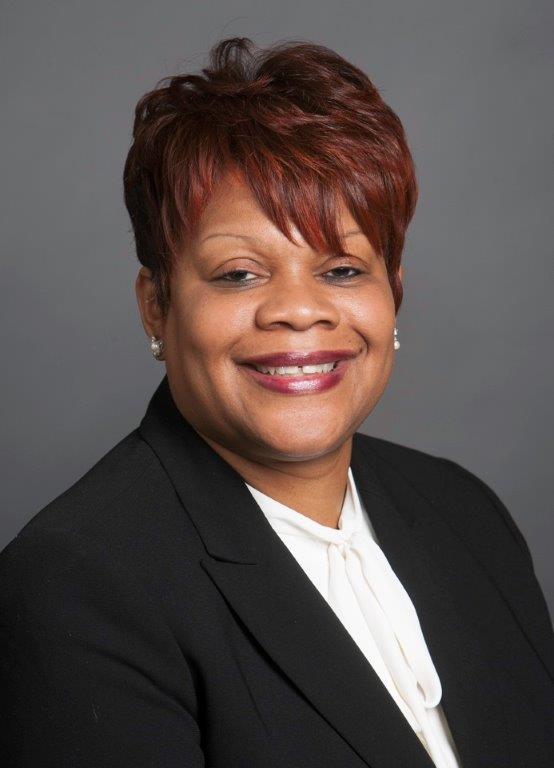 Board Member, Detroit RiverFront Conservancy

Director, Wayne County Parks
Alicia Bradford was appointed Wayne County Parks Director in September 2016. Bradford oversees policy establishment and implementation, advocacy for parks and recreation, capital improvements, programming, budget development and the administration of the Parks Division.
She previously served as Director of the City of Detroit Parks and Recreation Department from September 2008 through May 2016 where she retired after 27 years serving the City.  Prior to being appointed as Director, she served as the Deputy Director in 2008 and has been in public service for over 27 years. In this capacity, Bradford directed 215 professional employees in the areas of customer service, programming, employee development and budgeting process.  She has also served as General Manager-Operations and Belle Isle Park Manager during her career with the City of Detroit. 
Her areas of expertise include budgeting and performance management, public/private partnerships, organizational/employee development, human resources, capital development and programming.
Alicia is a respected professional in her field and community.  She is actively involved on both the local and national recreation professional level.  Alicia currently serves as the National Recreation and Parks Association Ethnic Minority Society President.
Alicia Bradford earned a bachelor's degree in political science and public administration from Wayne State University and is a member of Pi Sigma Alpha Political Science National Honor Society. She is currently enrolled at Central Michigan University pursuing her graduate degree in Public Administration.
MARY FLEMING
Board Member, Detroit RiverFront Conservancy
Community Volunteer 
After a successful career with the telephone company (Michigan Bell/Ameritech/SBC) spanning 35 years, Mary Fleming retired in 2000 after 35 years of service. During the last 20 years of her career she served as Director of Urban & External Affairs. Shortly after retirement, Ms. Fleming started a consulting company, Mary J. Fleming & Associates, LLC, an events planning and management firm, which keeps her quite busy working on behalf of a host of clients.
She stays active in the Detroit community and serves on several boards, including the executive board of the 13th Congressional District and the Detroit Police Foundation Board.
Ms. Fleming is a longtime downtown resident who enjoys a panoramic view of the Detroit River, while proudly and joyfully monitoring with great anticipation, the ongoing transformation of the riverfront.
cynthia ford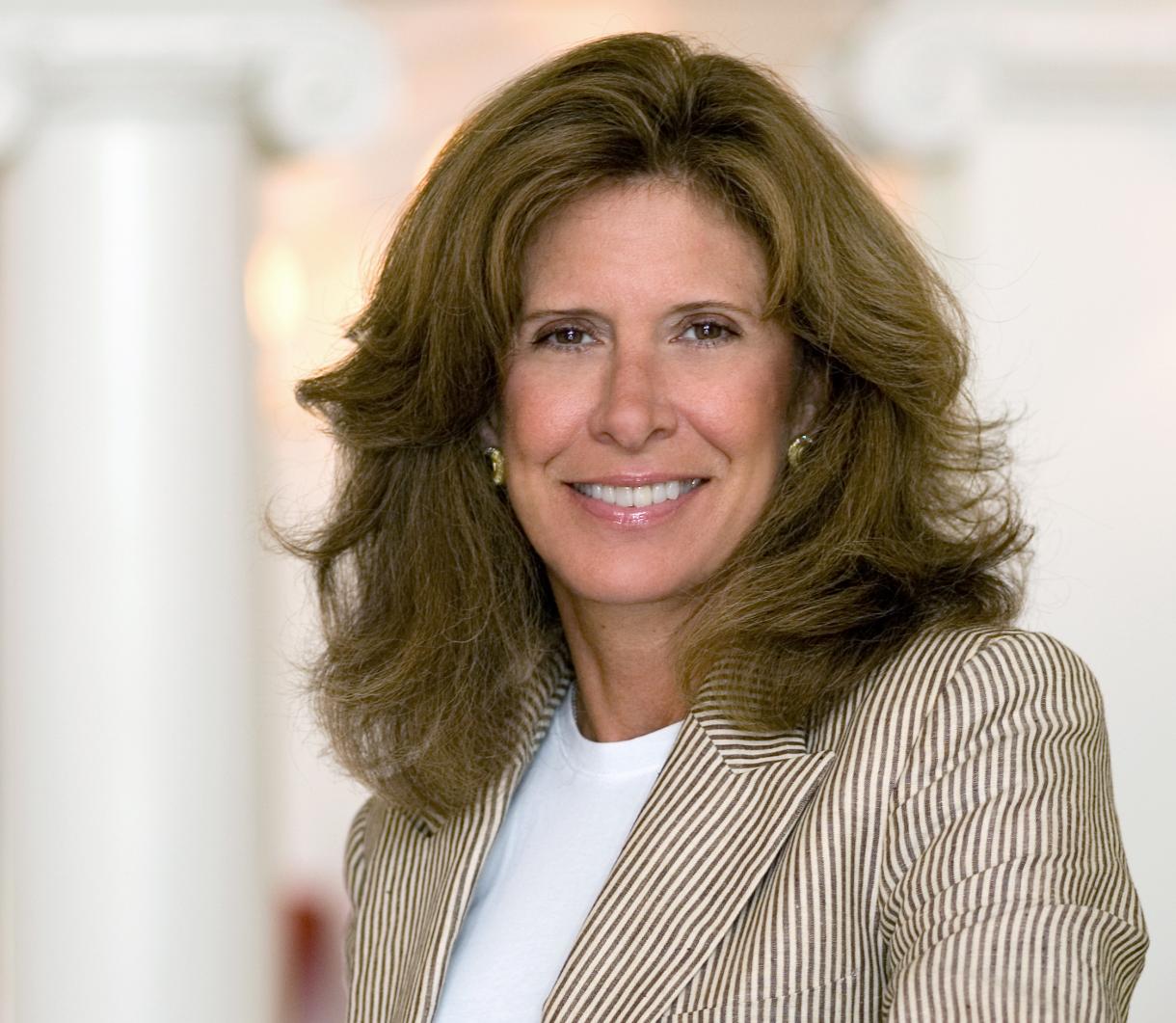 Board Member, Detroit RiverFront Conservancy
Community Volunteer
Ford serves on numerous community organization boards.  Current affiliations include:  Children's Hospital of Michigan Foundation as Vice Chair, Legacy Detroit Medical Center Board of Directors, Detroit Zoological Society Board of Directors, Belle Isle Conservancy Board of Directors, Detroit RiverFront Conservancy Board of Dirctors, The McGregor Fund Trustee, Juvenile Diabetes Research Foundation International Board of Directors, Member of the Michigan Chapter of the International Women's Forum, Partner of Cornerstone Schools and Forgotten Harvest Board of Directors.  
Her past affiliations include Planned Parenthood League of Detroit, Detroit Public Schools Volunteer Reading Corporation, Greening of Detroit and University Liggett School Board of Trustees (currently Honorary Trustee).
Her recognition includes:  Outstanding Philanthropist, National Society of Fundraising Executives/ Greater Detroit Chapter (1996); Inductee, CATCH Hall of Fame (1998); Goodfellow of the Year Award, The Goodfellows (1999); The Pathfinders in Medicine Award, Wayne State University School of Medicine (2002); Humanitarian Honoree, the Michigan Roundtable for Diversity and Inclusion (2010) and the Jim Tyree Chairman's Choice Award, the Juvenile Diabetes Research Foundation (2013). 
Ford has B.A. from Rollins College, Winter Park, Florida.
evelyn johnston
Board Member, Detroit RiverFront Conservancy
River East Alliance
Johnston represents the Riverfront East Alliance, (REAL). She has been a resident of the Lafayette/Elmwood Park downtown community for more than 30 years. She became actively involved because of common issues facing residents and became a member of Federation 213, an organization that encouraged cooperatives to come together on issues such as taxes, insurance, water and sewage costs and interior and exterior upkeep.  Johnston became a member of the Citizen District Council.  She was an educator by profession, teaching in the Detroit Public Schools, then retiring. 
robert W. marans, phd
Board Member, Detroit RiverFront Conservancy
Research Professor, Institute for Social Research
Professor Emeritus of Architecture & Urban Planning, University of Michigan Taubman College of Architecture and Urban Planning
Robert W. Marans is a research professor at the Institute for Social Research and professor emeritus of architecture and urban planning in the Taubman College of Architecture and Urban Planning at the University of Michigan. Throughout his career, Dr. Marans has conducted research and evaluative studies dealing with various aspects of communities, neighborhoods, housing, and parks and recreational facilities. His research has focused on attributes of the physical and sociocultural environments and their influence on individual and group behavior and the quality of life. Much of Dr. Marans' research has been in the context of urban areas. His current research considers the impact of the built and natural environments on quality of life, the role of neighborhood in the health of Detroit residents and issues of sustainability and energy conservation in buildings and institutional settings.
Marans is a registered architect and is active in recreation policy and planning in southeastern Michigan. He is a charter member and president of the Washtenaw County Parks and Recreation Commission and commissioner of the Huron-Clinton Metropolitan Authority (HCMA), the governing body responsible for the planning, development, and operations of the metroparks throughout Southeastern Michigan. He also serves as a trustee of the Detroit RiverFront Conservancy, a governing board member of Detroit Collegiate Preparatory High School, has served on the executive committee of the University of Michigan Transportation Research Institute, the boards of the University's Center for Local, State, and Urban Policy, the Michigan Land Use Institute and the Legacy Land Conservancy. Dr. Marans is the author or co-author of 8 books and more than 100 articles and technical reports. He currently serves on the editorial boards of several professional journals and has lectured extensively throughout the US and in Europe, Asia, South Africa, South American, Australia and the Middle East.
rev. v. lonnie peek, jr.
Board Member, Detroit RiverFront Conservancy
President & CEO, eBusiness Strategies, LLC
Rev. V. Lonnie Peek, Jr. is the President/ Chief Executive Officer of eBusiness Strategies, a Detroit-based project management consulting company. He is Senior Consultant to the Chancellor of Wayne County Community College and has served as the Director for Religious Studies at WCCCD. He serves on the Executive Committee of the Council of Baptist Pastors of Detroit and Vicinity and is also the Chair of their Public Relations Committee.
In addition to serving on the Detroit RiverFront Conservancy Board of Directors, he also serves on the Board of Directors of New Detroit, Inc, Detroit Economic Growth Corporation and the Board of Visitors School of Social Work, WSU. He has served as a political analyst on Channel 7 WXYZ and Fox-2 WJBK and writes a weekly column for the Michigan Chronicle. He has also been involved in hosting various radio programs for more than 30 years in the Detroit area.
Rev. V. Lonnie Peek, Jr. is an ordained minister and serves as Assistant Pastor at Greater Christ Baptist Church in Detroit. He holds a Bachelor of Science from West Virginia State College, a Master of Social Work from Wayne State University and Master of Arts in Biblical Studies from Ashland Theological Seminary. He was the founder and first President of the Association of Black Students at Wayne State University, served as Department Chair, Black Studies at Wayne County Community College, Associate Professor, School of Social Work at Wayne State University and Executive Assistant for Urban Affairs to Governor James Blanchard.
rodney a. stokes
Board Member, Detroit RiverFront Conservancy
Special Advisor for City Placemaking, Governor's Office - State of Michigan
Director, Michigan Department of Natural Resources and Environment
Rodney Stokes brings a great depth and breadth of experience in natural resources, outdoor recreation, policy development, and civic engagement, anchored on the bedrock of public service. As he stated in a recent Department of Natural Resources and Environment employee publication, "I consider myself a public servant. I wake up every day and tell myself that if I can do just one thing, every day, for someone who doesn't have the chance or ability to pay me back, then it will be a pretty good day."
Stokes' service in state government began in 1977 and subsequently included a series of positions in the Department of Natural Resources (DNR). His contributions were across a broad mix of the department's core missions, including leadership positions in the Recreation Division, Michigan Natural Resources Trust Fund program, Grants Administration, Real Estate Division, and then as chief of the Parks and Recreation Division (1997-2002).
Stokes' tenure as a state leader was matched by his performance as interim director and deputy director of the Detroit Recreation Department (2002-2003) and director of the Gainesville, Florida Recreation and Parks Department (2003-2004).
He rejoined the DNR as legislative liaison in 2004, served as chief of staff, acting chief of Law Enforcement Division, named as Lake Erie regional director and most recently chief, Office of Science and Policy in 2010.
His practical experience builds upon a strong academic foundation, including a Bachelor of Arts from Tennessee State University (Recreation Administration) and Master of Science from Michigan State University (Parks and Recreation Resources). Additionally, he served for more than 15 years on the Curriculum Advisory Committee for the Department of Parks, Recreation and Tourism in the College of Agriculture and Natural Resources at Michigan State University, as well leadership positions on the Recreation and Park Association boards for both state and national levels.
Stokes is committed to community service, including stints on the East Lansing School Board (2001-2003), East Lansing Planning Commission (1995-2001), as well as serving on the board of directors for Big Brothers/Big Sisters and as chair of the Deacon Board at Paradise Missionary Baptist Church. He has been tapped for the East Lansing Parks and Recreation Committee, Eastern Land Resource Council and the Michigan State Exposition and Fairgrounds.
He and his wife Linda are residents of East Lansing. They are the proud parents of Rhonda, Saya, and Keenan and grandparents of Kendal and Sloane.