RUNDetroit Running Club
Monday, Apr 03, 2017 - 1:30pm
This event occurs every week Monday and Wednesday until Wed Jun 07 2017.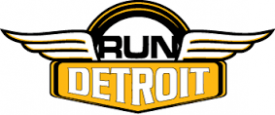 Spring 3.101 Beginners Program Registration Is Open!
Do you have friends or family that would like to join in your running fun but they're not sure where to begin?
RUNdetroit offers a 5k training program specifically for beginners. Our 3.101 program is a 10-week training program is designed for someone who is not active and would like to run a 5K. It is intended to increase endurance and strength to take someone from the couch to the finish line of their first 5K.
Group workouts are held Monday, Wednesday and Saturday and feature running routes such as the Detroit RiverWalk and Dequindre Cut. Unlike other programs, each workout is led by a RUNdetroit coach. Workouts begin on Monday April 3rd and culminates on Saturday June 10th at the Blue Cross Blue Shield of Michigan Riverfront Run/walk 5K here in Detroit. www.detroitriverfrontrun.com 
Click the button below to register for the program.