Green Day - Rain Barrels & Recycling!
Saturday, Apr 27, 2019 - 10:00am to 12:00pm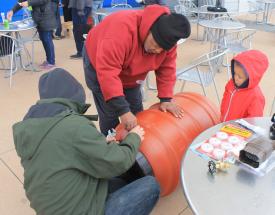 Join the Detroit RiverFront Conservancy, Sierra Club Great Lakes, Great Communities, MI Rain Barrel and Green Living Science for a morning full of environmental activities! The day will kick off a rain barrel workshop with the Sierra Club where participants can learn about the benefits of rain barrels and how to make their own rain barrel. Following the workshop Detroit residents are invited to to learn about the new curbside recycling program in the city and how to practice the 3 R's - Reduce, Reuse, Recycle. 
Please check back at the end of March regarding rain barrel pricing and additional details.