Green Day - Recycling, Birding and Rain Barrel Workshops!
Saturday, Apr 29, 2017 - 9:00am to 12:00pm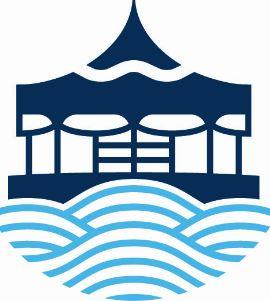 Join the Detroit RiverFront Conservancy, The Sierra Club, Detroit Audubon Society and Green Living Science for a fun-filled day of environmental activities! The day will kick off at 9 AM with a birding workshop hosted by the Detroit Audubon Society, showing off the new spotting scopes in Gabriel Richard Park and helping visitors learn more about water fowl on the Detroit River. Next up at 10AM is a rain barrel workshop with the Sierra Club where participants can learn about the benefits of rain barrels and how to make their own rain barrel. After the workshop, Detroit residents stick around for a recyling presentation by Green Living Science regarding recycling in Detroit.
Rain barrel purchase information will be available in the coming weeks. Click the button below to apply for a free Rain Barrel. 
SCHEDULE OF EVENTS -
Spring Birding 101 with the Detroit Audubon Society - 9:00- 9:45 AM
Learn about the birds migrating along the Detroit River and join us in playing a short migration game, bird watching along the RiverWalk, and talking about volunteer opportunities to help migrating birds survive the long trek! 
Rain Barrel Workshop with MI Rain Barrel and Sierra Club - 9:45- 11:00 AM 
Join the Sierra Club and MI Rain Barrel in a Rain Barrel making workshop. Rain Barrels connect to your homes downspout and you can use the water collected for gardening, watering your lawn or washing cars. 
Recycling Workshop with Green Living Science - 11:15- Noon
 Residents have the opportunity to attend a recycling workshop hosted by Green Living Science or Zero Waste Detroit, to learn about the new curbside recycling program in the city and how to practice the 3 R's - Reduce, Reuse, Recycle.
For attending the workshop residents will receive a FREE RECYCLING CART!
We will cover the $25 one-time fee to start practicing recycling in your home.
*Must be a single family home or up to 4 units for eligibility in Detroit.