The East Riverfront District presents a once-in-a-generational opportunity for the community to work hand-in-hand with the City of Detroit and the Detroit Riverfront Conservancy to re-imagine the areas as an inviting, inclusive and diverse place for the people of Detroit and its visitors.
Local residents and community leaders will have a meaningful role in creating the vision for an economically, culturally and environmentally healthy district where the City reconnents with its greatest natural resource, The Detroit River.
You can check out the full Detroit East Riverfront Framework Plan Update here.
Study Area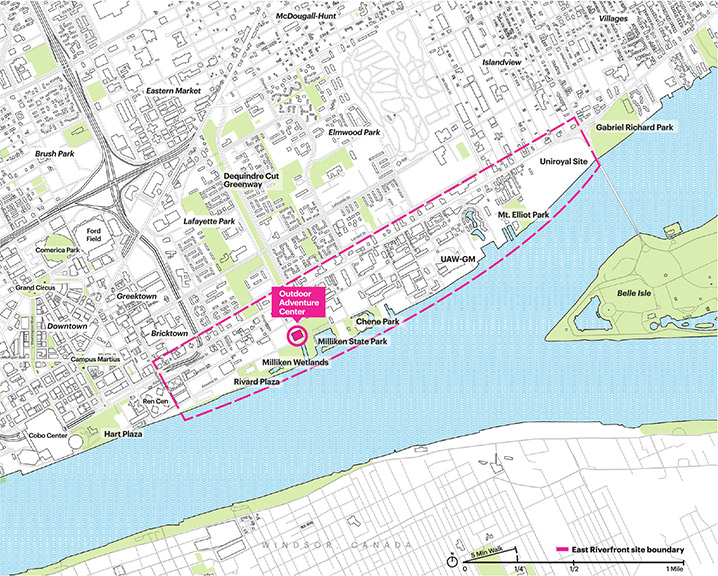 The study area runs from downtown along the River and south of Jefferson Avenue to the MacArthur Bridge leading to Belle Isle Park.
The Site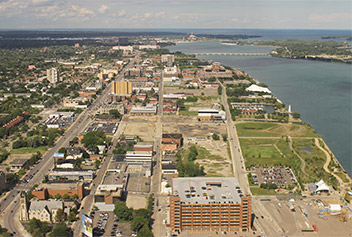 Engagement