| Sunday | Monday | Tuesday | Wednesday | Thursday | Friday | Saturday |
| --- | --- | --- | --- | --- | --- | --- |
| | | | | | | |
| | | | | | | |
| | | | | | | |
| | | | | | | |
| | | | | | | |
| | | | | | | |
| | | | | | | |
| | | | | | | |
| | | | | | | |
| | | | | | | |
Ongoing Events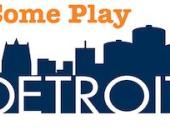 August 8

|

6:00pm

to

10:00pm

| Robert C. Valade Park | Sports Activities

Come Play Detroit's Volleyball Leagues play on the sand court at Valade Park every Monday and Thursday from 6-10 PM. Advance registration is required to participate in the league's season.  Register through Come Play Detroit Please note the volleyball net at Valade will not be available...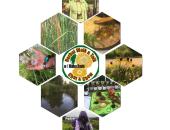 August 8

|

6:00pm

to

9:00pm

| Cullen Plaza

Come join The Herbal Healing Hut & the Detroit Riverfront Conservancy at the Detroit Riverwalk for our annual summer session of Herbal Walk & Talk, Chat & Chew, taught by Detroit's own Mama Ravin and her assistant Jeffery Kroon! Look forward to evenings of adventure, education...