nettie h. seabrooks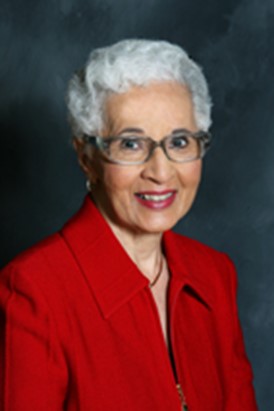 Board Member, Detroit Riverfront Conservancy
Consultant, Richard and Jane Manoogian Foundation 
Ms. Seabrooks retired from the Detroit Institute of Arts on June 30, 2012. She was named Executive Advisor to the DIA Director in September, 2008 and, before that, had been the DIA's Chief Operating Officer since September, 2002. She joined the museum in February, 2002 as Senior Associate to the Director.
Prior to joining the DIA, Ms. Seabrooks was the chief operating officer and chief of staff for Detroit Mayor Dennis W. Archer. Appointed to this position January 1, 1998, Ms. Seabrooks had served as Mayor Archer's deputy mayor and chief administrative officer during his first four-year term of office. At the time of her appointment by Mayor Archer in 1994, Ms. Seabrooks was director of government relations for General Motors Corporation's North American Operations, and had been with GM for 31 years.
Ms. Seabrooks has a Bachelor of Science in Chemistry degree from Marygrove College, Master of Arts in Library Science degree from the University of Michigan, Master of Arts in Art History degree from Wayne State University, and honorary Doctor of Humane Letters degrees from Marygrove College and the University of Detroit Mercy. She was elected an honorary director of the Detroit Institute of Arts in November, 2008.