Beverly J. Watts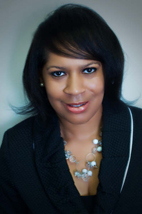 Board Member, Detroit Riverfront Conservancy
Director, Wayne County Department of Public Services
Beverly J. Watts is a product of the Detroit Public School System and a proud native Detroiter. She earned a Bachelor of Arts degree in Telecommunications from Michigan State University. 
 Ms. Watts has worked for Wayne County since 2003 when she was appointed Assistant Director of the Parks Division. One year later, she was named the Parks Division's first female Director.  Under her leadership, the Wayne County Parks Division invested over $40 million on capital improvements to improve county-owned parks and other parks throughout the county. Ms. Watts also managed two golf courses, an aquatic water park and a Marina.   
 Ms Watts was promoted to Deputy Director of the Department of Public Services in 2012, becoming the first female to hold the position. As Deputy Director, she oversaw five Divisions including: DPS Administration, Roads, Parks, Engineering, Equipment, and Buildings. Ms Watts managed over 600 employees and an annual budget over $150 million dollars.
 In 2016, Ms. Watts became Wayne County's first female Director of the Department of Public Services. As Director, she is responsible for crafting budgets for each of the department's 10 divisions. She is also responsible for aligning the department's vision and mission with the goals set forth by County Executive Warren C. Evans.
 Ms. Watts serves on the Board of the Detroit RiverFront Conservancy and is co-chair of the Conservancy's programming and strategic planning committees. She is also President of the Harbortown Condo One Board Association.
Ms. Watts is a member of the NOBCO (National Organization of Black County Officials), APWA (American Public Works Association), NAPW (National Association of Professional Women) and NRPA (National Recreation and Parks Association) and the Detroit Branch of the NAACP.