Rodrick T. Miller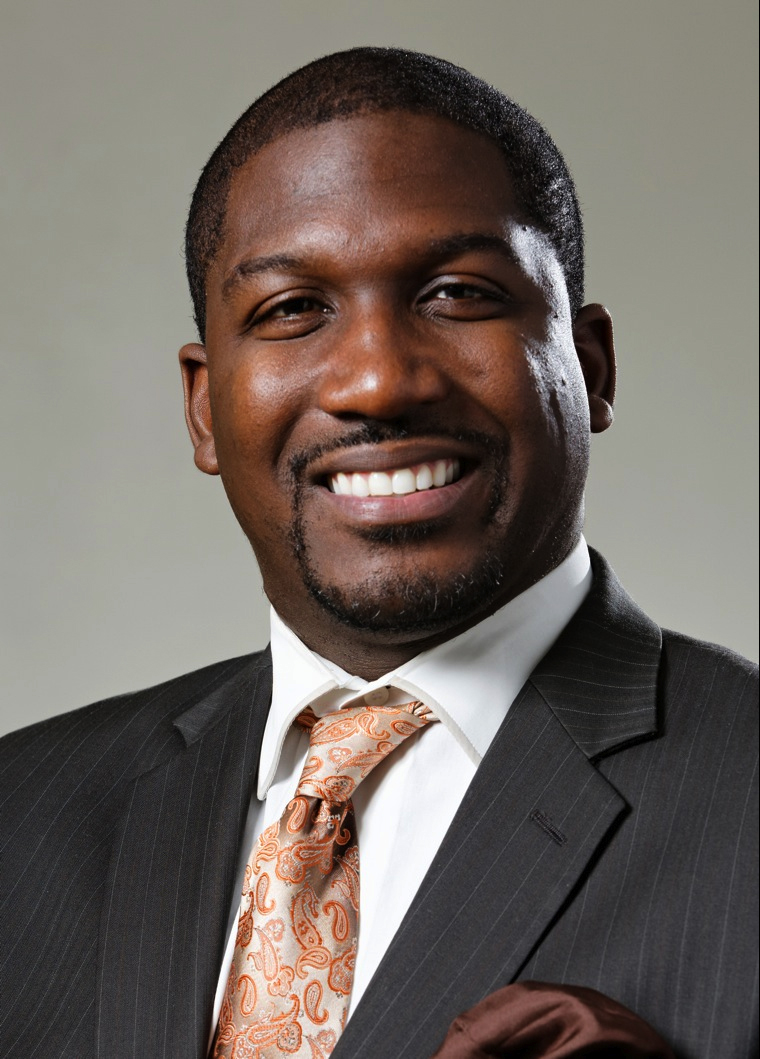 Board Member, Detroit RiverFront Conservancy
Executive Director, Detroit Economic Growth Corporation
Rodrick Miller is a results-oriented leader with over 10 years of experience in economic development, strategic planning, trade and foreign investment, and project finance. He has emerged as one of the foremost economic development leaders in the country, respected globally for his ability to maneuver in extraordinarily complex political and business environments, and craft strategies and structure deals to provide long-term value to communities and investors.  His skills as a negotiator, policy expert, and corporate strategist have been honed in over 10 countries.
Currently, Miller is serving as President & CEO of the Detroit Economic Growth Corporation (DEGC).  The DEGC is a private, nonprofit corporation devoted exclusively to supporting Detroit's economic development by providing technical, financial, negotiation, and development assistance to the City and the private sector business community.   As CEO of DEGC, Miller is firmly committed to enhancing strategies and programs that are aggressive and effective, thoughtful and focused, and that play to the inherent strengths of the local market. 
Previously, Miller served as the founding president and CEO of the New Orleans Business Alliance (NOLABA), the official economic development organization responsible for ensuring the long-term economic vitality and driving job growth for the City of New Orleans. As the chief economist and thought leader on economic recovery, Miller has focused the organization's efforts on lowering barriers to entry in the marketplace, increasing transparency, and developing strategies for urban economic growth.  Results since their founding in 2011 include state legislation allowing for benefit corporations, a policy framework to guide the use of tax incentives in economic development, and the attraction of more than $600 Million in new investment and 4,000 new jobs through proactive attraction and expansion of corporate projects in the New Orleans market. In June of 2013, NOLABA launched ProsperityNOLA, the first ever comprehensive economic development plan for the city of New Orleans. Miller led his team in crafting this 5 year plan with a keen eye on ensuring the plan would diversify the economy and present economic opportunities for all the citizens of New Orleans.
Prior to that position, Miller served as the Executive Vice President of the Baton Rouge Area Chamber where he managed day-to-day operations, developed strategic initiatives, and helped deliver on the firm's $20M capital campaign. Under his leadership, the Baton Rouge market was ranked the Number 1 Mid-Market for Deals in 2010 by Site Selection Magazine.
Before moving to Louisiana, Miller was Vice President of International Economic Development for the Greater Phoenix Economic Council (GPEC) where he managed international development activities, which included foreign direct investment attraction and increasing the region's international competitiveness. He crafted the Arizona Global Network, a statewide collaboration of economic development organizations responsible for marketing the state globally. He also headed the Strategy Practice where he developed the organization's action plan which resulted in delivery of nearly 10,000 jobs in just 2 years. Before GPEC, Rod held several positions in the public and private sectors. 
Miller holds a Master of Public Policy from Harvard University's Kennedy School of Government and a Bachelor of Science degree in international business from St. Augustine's College. He also gained a Graduate Diploma in Finance from the Monterrey Institute of Technology (ITESM) in Mexico while completing a Fulbright Fellowship. Miller is an intellectually curious professional whose interests lie at the intersection of economic development, international commerce, innovation, and community action. A scholar practitioner, he is a sought after lecturer and contributes to various publications. He is a term member of US Council on Foreign Relations, is a board member of the International Economic Development Council, and served as a fellow of the International Career Advancement Program at the Aspen Institute.  Miller has received numerous accolades including Ebony Magazine's 30 under 30, Phoenix Business Journal's Top 40 under Forty, Top 100 Tech Influencers in the Silicon Bayou, Young Economic Developer of the Year by the International Economic Development Council, and numerous others.  He enjoys playing the piano, reading, and spending time with his son. Miller is fluent in Spanish and proficient in Portuguese.