John J. WALSH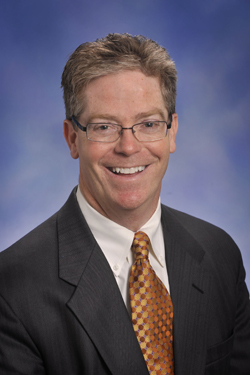 Board Member, Detroit RiverFront Conservancy
Director of Strategy, Governor Rick Snyder 
John Walsh is the Director of Strategy for Governor Rick Snyder. Previously, he served as Speaker Pro Tempore of the Michigan House of Representatives from 2011 to 2014. First elected to the House in 2008 from the 19th District (Livonia), Mr. Walsh served on various committees during his tenure, including Judiciary (Chair), Tax (Vice Chair), Commerce, Education and Appropriations. Recognized by his peers as the most effective Legislator in 2013 and as Legislator of the Year by MIRS News in 2014, Mr. Walsh was also recognized as Legislator of the Year by the Police Officers Association of Michigan, the Michigan Police Chiefs Association, the Michigan Social Workers Association, and the Soft Drink Association. He may be best known as negotiating the "Grand Bargain" which helped usher the end of bankruptcy in the City of Detroit.
Prior to his work in the Legislature, Mr. Walsh was an Executive at Schoolcraft College. His responsibilities included development, government and external relations, grants, and related administrative and legal matters. He was also responsible for the College's Business Development Center, its food service department and the Schoolcraft College VisTaTech Center, a 120,000 square foot conference and corporate training facility.  Of particular note, Mr. Walsh was Executive Director of the award winning Schoolcraft College Culinary Arts program, recognized as one of the best programs in the world.
Prior to joining Schoolcraft College, Mr. Walsh was a founder and principal with the law firm of Raymond, Walsh & Enwright, PC, specializing in mergers and acquisitions, finance, and general corporate law. During his tenure there, he hosted Law Talk, a one-hour cable show that appeared in 47 communities in western Wayne and Oakland counties. He had previously been a member of Lewis, White & Clay, PC, and was senior counsel with Unisys Corporation.
He received his Juris Doctorate from Wayne State University College of Law (1987), and his B.A. in political science from James Madison College of Michigan State University (1984), majoring in public policy analysis.
He was named an Aspen Rodel Fellow in 2012.
Mr. Walsh resides in Livonia with his wife and two children.