Cynthia J. Pasky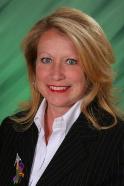 Board Member, Detroit RiverFront Conservancy
Founder, President & CEO, Strategic Staffing Solutions
Cynthia J. Pasky is the founder, president and CEO of Detroit-based Strategic Staffing Solutions (S3), a global information technology and business services company, which provides information technology consulting, customized solutions, vendor management programs and executive search services.  Pasky founded S3 in 1990 and has grown the company from one office with three employees to more than 20 office locations. Now in its 20th year of consecutive growth, S3 employs more than 1,700 people in the U.S. and Europe and posted 2008 revenues of $160 million.
Pasky co-chairs the urban strategies committee of Business Leaders for Michigan (formerly Detroit Renaissance) and is a member of their board of directors and executive committee. Pasky is a past chair of the Detroit Regional Chamber of Commerce and serves as a member emeritus of the Chamber board.  Pasky is also a board member for First Independence Bank and Detroit Medical Center.
While leading a steadily expanding company, Pasky is actively involved in community activities and non-profit organizations.  Pasky serves on the Board of Directors for the Detroit Downtown Partnership, Community Foundation for Southeastern Michigan, United Way of Southeastern Michigan, U.S. Baltic Foundation, Foreign Investment Advisory and Supervision Council in Lithuania, Detroit Riverfront Conservancy, Detroit Youth Foundation and the Detroit Institute of Arts.  She is a board member of Your Child, a nonprofit, nonpartisan coalition of business, education and family organizations dedicated to improving Michigan's attitude toward education, and serves on the Visitor's Board for the Kresge Eye Institute.  S3 also sponsors an annual run on Belle Isle in Detroit and a charity golf outing to raise funds for a local charity.
Pasky has been named one of Detroit's Most Influential Women by Crain's Detroit Business.S3 also has been recognized as one of the "101 Best and Brightest Companies to Work For" by the Michigan Business and Professional Association (MBPA), who also recognized S3 as the "Best of the Best" in the Top 10 Elite category in 2004.  S3 also was named one of metro Detroit's "Best Places to Work" by Crain's Detroit Business and for nine years was recognized as one of Detroit's "Future 50" by the Detroit Regional Chamber.in 1999, 2001, and 2003,  Her company, S3, recently was named one of the top 25 WBE's in the country by Women's Enterprise USA Magazine.
Strategic Staffing Solutions operates branch locations in: Detroit(HQ) -also serving Troy, Lansing and Grand Rapids, MI; Atlanta, GA; Boston, MA also servicing Connecticut; Team California- Los Angeles and San Francisco; Team Carolinas – Charlotte, N.C. and Columbia, S.C.; Team Florida - Ft Lauderdale- also servicing Tampa, Orlando and Tallahassee; Team Great Lakes servicing - Chicago ,IL, Minneapolis, MN and Des Moines IA; New Orleans – also servicing Baton Rouge, LA; New York, NY; Philadelphia, PA also servicing Connecticut; Phoenix, AZ; Richmond, VA; St. Louis, MO; Team Texas – Dallas, Houston, San Antonio and Austin; and our European locations – S3I servicing -Vilnius, Lithuania and the Czech Republic and GibbsS3  servicing – London and Radbrook, England; Dublin, Ireland and Edinburgh, Scotland.